Professor Frank Jones - A memorial service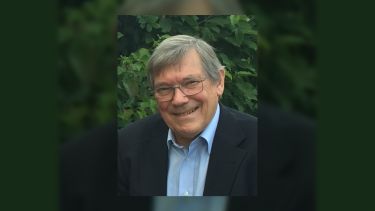 Cremation - from 2pm 

Memorial Service - from 3:30pm

Hutcliffe Wood Crematorium,

Periwood Lane,

Beauchief,

Sheffield,

S8 0HP

Halifax Hall,

Endcliffe Vale Road,

Sheffield,

S10 3ER
Professor Jones was Emeritus Professor of Polymers and Composites within the Department of Material Science & Engineering of the University of Sheffield since September 1985. 
Please join his family, friends and colleagues on Friday, 2nd September 2022 for a cremation and memorial service.
All are invited to attend either or both venues. The main service will be held at the crematorium, and for those attending we'll plan to gather at the top of the crematorium drive just before 2pm to follow the hearse and a jazz parade band in accordance with his wishes.  For those who would like to attend only the memorial service, please arrive at Halifax Hall at 3:30pm. 
Please confirm your attendance directly to Ian Jones as soon as possible, indicating whether you will join at both or one of the venues. If attending at Halifax Hall please also advise of any food allergies.
To confirm your attendance or if you have any questions please contact Ian Jones, ian@ipaj.net or +44 (0) 7771 71 51 37
If you know of any mutual friends or colleagues of Professor Jones who may not have received this information, please feel free to forward this accordingly. 
---
Professor Jones sat on the editorial board of the Journal for Advanced Manufacturing: Polymer & Composites Science, and was a Lay Member of the Sheffield Research Ethics Committee.
In addition, Professor Jones was a Patient Representative on the Sheffield Genomic Institute, Visiting Professor at Bristol University and the University of Manchester, and consultant for aerospace composite research.
Professor Jones presented his studies at various conferences worldwide, such as the Gordon Research Conference in the US, and the Composites Testing and Model Identification Conference in Portugal. In 1994, he collaborated with Richardson Sheffield on the development of a ceramic coating to increase the life of kitchen knives and other blades by up to 10 times.