Christine Mullan obituary
Born in February 1936. Died on 14th of March 2022. Former member of staff at the University.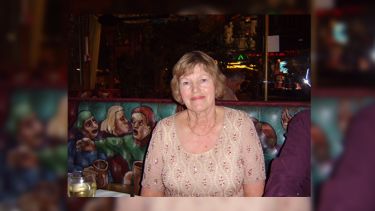 Off
It is with great sadness that we inform you that Christine Mullan, previously employed as Senior Secretary at the Institute of Cancer Studies, passed away last month on 14 March 2022, aged 86.
Christine Mullan was born in February 1936. On 1 June 1978, she joined the University as a Secretary in the Department of Virology. 
On 1 August 1992, Christine moved to the newly formed Institute of Cancer Studies, created thanks to an endowment from Yorkshire Cancer Research, then named the YCR Campaign, where she progressed to her role as Senior Secretary. She remained in the institute until her retirement on 2 February 2001. 
Christine was a much loved member of staff, who will be remembered for her quiet unassuming ways, and her wonderful support and kindness to everyone around her.
She will be greatly missed by all who knew her. Our deep condolences go to her family. Those who have been unable to attend her funeral last month on 19 April 2022 can choose to donate to Dementia UK in her memory.