In loving memory of Emeritus Professor Neil Atherton
It is with great sadness that we inform you that Professor Neil Atherton, Emeritus Professor of Physical Chemistry, passed away on 5 December 2022, aged 87.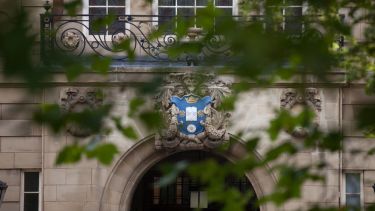 Off
After completing his PhD in Birmingham and spending a year at Washington University in a postdoctoral role, Neil moved to Sheffield as Imperial Chemical Industries Research Fellow.
At the time, following the appointment of George Porter in 1955, Sheffield was one of the most attractive places to be for a Physical or Theoretical Chemist. Neil's research encompassed Electron Paramagnetic Resonance (EPR) and Electron Nuclear Double Resonance (ENDOR), publishing more than 100 papers in the area. 
Neil rose through the ranks to become Professor of Physical Chemistry in 1975 – the first person with a personal chair in Chemistry at our University. He was Head of Department from 1979 to 1985 and then Head of the Faculty of Pure Science from 1992 until his retirement in 1995.