Emeritus Professor Mary Hayes obituary
Born 1943, died 2020. A former professor in the School of Law.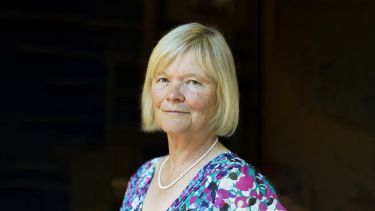 Off
It is with profound sadness that we inform you that Emeritus Professor Mary Hayes, sadly passed away on 20 November 2020, at the age of 77.
Mary was an Emeritus Professor of Law, having first joined the University in 1964.
In an era in which a woman, particularly one with five children, could not expect a Chair; Mary defied expectations becoming Sheffield's first female Professor of Law.
Colleagues admired her combination of outstanding academic work with her willingness to always find time to help both students and staff in need of support, with her innovative teaching of Child and Family Law attracting large numbers of students to join her classes.
She was the leading author of one of the major texts on Child and Family Law, widely used by both students and practitioners. Mary's writings and research on law have been highly influential at all levels of the judicial process, including the House of Lords. She was at the forefront in changing judicial attitudes to child protection.
In 2016 she was awarded an Honorary LLD by the University of Sheffield, in recognition of her distinguished career and contribution to the law profession.
Beyond the University Mary was, for many years, Joint Editor of the highly rated journal Child and Family Law Quarterly.
She was also Professor of Law at the University of Swansea, and a visiting Professor at the Universities of Canterbury, Auckland, and Victoria in New Zealand. She regularly chaired the Family Proceedings Court as a JP for Sheffield, and also sat on the North Eastern circuit as a Deputy District Judge