Born 1956, died 2020. A graduate of the Department of Metallurgy (PhD 1984)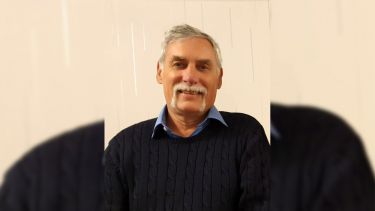 Paul attended Tiffin Grammar School from 1967 to 1974. A keen sportsman he represented the 1st XV rugby team at scrum half.
In 1974, he went up to St Catherine's College Cambridge to read Natural Sciences where he played college rugby and table tennis.
He then completed a PhD in Metallurgy at the University of Sheffield. He specialised in metal sintering and spent the majority of his career working for Powdrex Ltd, where he became technical director. Whilst at Sheffield University he met his wife Angela who was working as the catering manageress at Stephenson Hall.
In 2017, he was awarded the Ivor Jenkins Medal by The Institute of Materials Minerals and Mining in 'recognition of contributions enhancing the understanding of materials processing or component production using particulate materials'.
A keen golfer he served as Captain of Tunbridge Wells Golf Club in 2016.
Paul passed away on 1 November 2020 aged 64. He is survived by his wife Angela.