Born 1937, died 2012. A graduate of the Department of Civil Engineering (BEng 1963).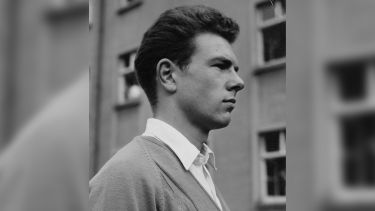 Peter was born in Preston in 1937 and was educated by the Christian Brothers at St Josephs College in Blackpool where he achieved both academically as well as in sport. Captain of the school Rugby team and twice winner of the Victor Ludorum. He also represented the Northern Schoolboys in hurdling and later hurdled for his regiment whilst completing his National Service.
In 1959 he began reading for his Civil Engineering Degree at Sheffield University completing his Bachelor of Engineering in 1962.
His first appointment was with Sir Owen Williams and Partners Consulting Engineers for the M1 in the Northamptonshire area.
In 1965 he joined Howard Humphreys Consulting Engineers in their Epsom office prior to relocating with them to Benghazi, Libya in 1966 as an Assistant Engineer overseeing the drainage system in that area. Following the Gadaffi coup in September 1969 a moratorium was placed on all building works and consequently at the end of that year he returned with his wife and two children to the United Kingdom. He worked briefly in Havant for Howard Humphreys and then joined Lancashire County Council in 1970 in the North West Road Construction Unit.
He rejoined Howard Humphreys in 1973 as Senior Resident Engineer supervising the construction of a new sewage plant in Halifax with the brief facilitating the production from waste products to the Fertiliser Organifax.
Upon completion of this scheme he was appointed by Watson Hawksley Consulting Engineers, as the Senior Resident Engineer for a similar scheme in Huddersfield.
Following the completion of the Huddersfield sewage plant he then joined Yorkshire Water, his previous clients, and worked on many schemes for them including fresh water, drainage and sewage in many locations in West Yorkshire, including overseeing the construction of the sewage plant for Leeds at Knostrop.
Yorkshire Water sold the fresh water and sewage department to Tyco under whose auspices he then worked on various related schemes until his retirement in 2001.
Peter was a logophile and loved all word games and puzzles and was fastidious completer of the Daily Telegraph cryptic crossword daily. His letters were renowned among family, friends and colleagues alike for their content, humour.
Peter was a truly honourable man with cutting wit and a fabulous sense of humour. A huge personality who is greatly missed by many friends & family across the globe. He leaves behind a wife of 50 years, five children and five grandchildren.
The University of Sheffield wishes to thank Jean and Jonathan Hurst for the text and pictures. Also we are very grateful to the late Peter Hurst for the very generous gift he left the University in his Will.