Dr Peter William Lucas - obituary
Dr Peter William Lucas died suddenly on 1st September 2022 aged 77 whilst climbing in the Lake District.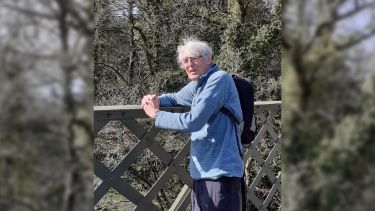 Peter worked in Lancaster University as a Biochemistry technician in the mid 1960s when departments were still based in St Leonard's House whilst the main Bailrigg campus was being built. He provided research support to Dr Frank Heaton as well as helping with the Biochemistry course practicals.  In 1977 he left to study at Sheffield University where he gained an Upper Second BSc Hons in Natural Environmental Sciences. This was followed by a DPhil in the University of York where his research on the effects of fertiliser on plant growth was supervised by Professor Alistair Fitter. Upon completion of his research in York in 1983, he returned to the Department of Biological Sciences at Lancaster where he held a number of short-term research posts investigating the effects of pollution on plant growth working with Professor Terry Mansfield FRS.  
He helped to develop one of the best solar dome facilities in the world for studying impacts of air pollution and climate change at Lancaster.  In retirement he enjoyed climbing, travelling, cycling and walking and was the honorary librarian for the Fell & Rock Climbing Club, organising the relocation of its books and journals from Lancaster University Library to the Armitt Museum in Ambleside.