Deacon Samuel Gbadegeshin Laosebikan obituary
Born 1926, died 2021. A graduate of the Department of History (BA 1962).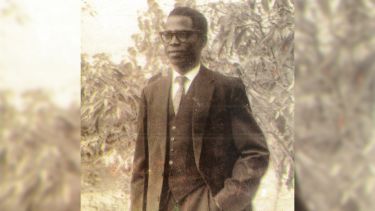 Off
With deep gratitude to God for a well-lived life, we announce the death of our father, Deacon Samuel Gbadegeshin Laosebikan who passed away on the 19 of April 2021 after a brief illness at 94 years old. 
Samuel was born on 26 August 1926. He was the first of 6 children.
He attended the American Baptist Missionary School at Oke-Odo, Iwo as the first Muslim boy from Agberire village. Out of good luck and a dint of hard work he went through the Baptist College, Iwo from 1945-1949.
In 1957, he proceeded to England on an Iwo Local Government Scholarship and studied at the University of Sheffield, where he obtained his bachelor's degree in Modern History in 1961/1962 making him the first university graduate in Iwoland.
After graduation, he initially taught in schools and was later the Local Education Inspector in Iwo, up until 1956.
After his return from England he continued his teaching career in the Western Region. He was Principal in various schools until he retired and joined politics in 1978.
He represented Iwo Federal Constituency as a Member of the Federal House of Representatives from 1979-1983 and later served as the Commissioner for Lands and Housing in the Old Oyo State in 1983.
Samuel Gbadegeshin Laosebikan will be remembered for philanthropy and steadfastness. He is survived by his wife, children and grandchildren.
He will be buried in his hometown, Iwo on the 21 of May 2021.
Submitted by Mofolake Adegboyega, née Laosebikan