Dr Jane Rempel
PhD, MA, MSt, BA
Department of Archaeology
Honorary Lecturer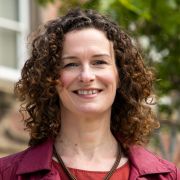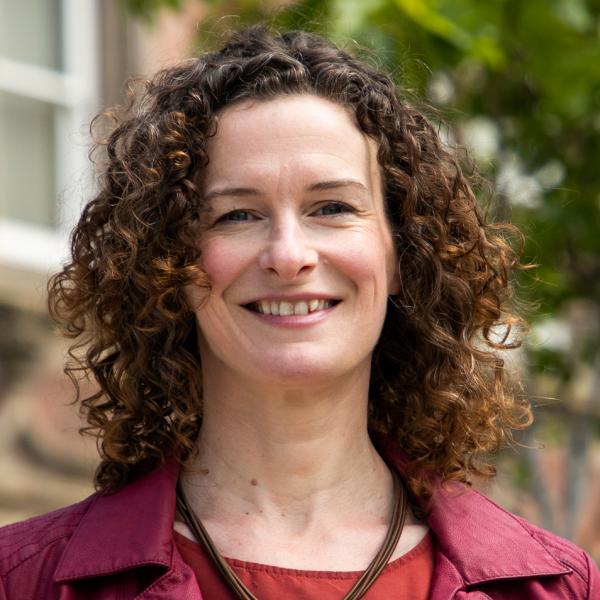 Profile

I am trained as a Classical Archaeologist, with degrees from Canadian, British and American institutions, and have been at Sheffield since completing my PhD in 2004.

My research interests focus on Greek archaeology, specifically issues surrounding 'colonisation' and social interaction at the margins of the ancient Greek world.

The Black Sea region is a major focus of my research and teaching and I currently collaborate on an excavation project at Sinop, Turkey.

Other areas of interest include the Hellenistic east and the question of `hellenisation´, landscape archaeology and funerary commemoration. I have done fieldwork in Italy, Greece, Ukraine, Russia, Armenia and Turkey.
Qualifications

2004- PhD – University of Michigan
2000- MA – University of Michigan
1996- MSt – University of Oxford
1995- BA – Wilfrid Laurier University
Research interests

Connectivity, networks and Greek settlement in the Black Sea region
Rural landscapes, survey and the impact of Greek settlement
Monumental burial traditions in the Aegean and Black Sea in the fourth century BCE
Athens and the Black Sea
Neoclassical architecture

---

Current research projects / collaborations

This project – a collaboration with Sue Sherratt and American and Turkish colleagues – investigates the earliest phases of ancient Greek occupation at this key site on the south coast of the Black Sea. We are currently completing a volume publishing the results of the first seasons of excavation (2015-2017).

The Sheffield team has been funded by the British Institute at Ankara (BIAA) and my particular research focus in the project includes:

Black Sea fortification, political networks and settlement definition at ancient Sinope, Turkey (British Academy funding 07/18-09/20)

---

Black Sea connectivity – rural landscapes and monumental burials

A set of nested research projects based on a holistic investigation of ancient Greeks in the Black Sea region, focused on targeted study and comparison of rural hinterlands, monumental burial traditions and fortification systems from around the Black Sea in the late Classical and early Hellenistic periods. The first of these papers has been published in Anatolian Studies and with further articles in process.

Black Sea networks of monumental burial traditions and elite display (British Institute at Ankara Study Grant funding 09/18-2/19)

---

Material Culture Networks

I have been employing metaphorical network approaches in my research, particularly in relation to the active role of material culture and the built environment in facilitating connectivity and potential for social transformation. Most recently, I am exploring the applications of formal Social Network Analysis in interrogating material culture networks in the Black Sea region. This latter work has been facilitated by a Sheffield Undergraduate Research Project, resulting in a conference presentation and publication with one of our students.

---

Classical Studies in Sheffield

I have a longstanding commitment to developing and facilitating research relating to the Classical world within the University and Sheffield more widely. This is evidenced by my role as founder and co-Director of the Medieval and Ancient Research Centre (MARCUS) and my role as convenor of the Medieval and Ancient Research Seminars (MARS)

I have also involved students in research around the history of Classical studies at Sheffield (SURE placement 2015) and created a popular resource about Greeks and Romans in Sheffield
Research group

I am interested in supervising research students on the following topics:

Greek colonisation
Material culture networks and identity
Funerary commemoration in the Greek world
The Black Sea in the Classical and Hellenistic periods
The Hellenistic East

Current Research Students

Natasha Andronikou- Archaeology of Identity: (Un) Dressing the female 'other' in Classical Greek Art
Chris Dwan- "Landscape stability and the formation of social memory in prehistoric Britain"
Chris Giamakis- "Warrior Burials in Archaic Macedonia"
Robert Heffron [History] - "Late Antique Female Segregation: Gendered Spaces in Rome and Constantinople"
Yasha Hourani- "Animal exploitation in ancient Beirut from the Persian to the Umayyad period: an archaeozoological approach"
Kelsey Madden- "The Meaning and Significance of Barbarian Women and Children Represented in Roman Art from the 1st to the 4th centuries AD"
Nasia Makarouna- "Animals, People & Gods: Domestic, Civic & Sacred Consumption of Livestock in Hellenistic-Late Antique Messenia, Greece"
Theresa Nelson- "Society and Energy: An archaeological approach"
Dora Olah- "Marble figurines of the 3rd Millennium BC Aegean and south-west Anatolia"
Lamia Sassine- "Elusive Phoenicians: Perceptions of Phoenician Identity and Material Culture as Reflected in Museum Records and Displays"

Past Students

Heather Graybehl - Materialising Identities at the Pan-Hellenic Sanctuary of Nemea
Rebekah Maarschalk - Continuity and Change: Identity in LM IIIC to Hellenistic East Crete
Carrie Sawtell - Non-citizen commemoration in Classical Athens
Robert Woodward - Investigating the relationship between Greek temple architecture and polis identity in the archaic and classical periods

---

Associated Research Clusters
Teaching activities

Undergraduate

The Classical World and its Legacy (co-ordinator)
Athens and the Black Sea (co-ordinator)
The Ancient Greek Economy (co-ordinator)
Thinking Through Archaeology

Postgraduate

Archaeology in the Classical Mediterranean (co-ordinator)
Mediterranean Landscapes
Reinventing Archaeology
Professional activities and memberships

Co-Director of the Medieval and Ancient Research Centre at the University of Sheffield (MARCUS) and founder and co-organiser of the Medieval and Ancient Research Seminars (MARS).
President of the Sheffield branch of the Classical Association
Trustee of the Classical Association (UK)
British School at Athens Ambassador
Publications

Selected Publications

Rempel, J. and Doonan, O. 2020. Rural hinterlands in the Black Sea during the fourth century BCE: Expansion, intensification and new connections. Anatolian Studies 70.
Rempel, J. 2020. Review: Greek Colonization in Local Contexts: Case Studies in Colonial Interactions. European Journal of Archaeology 23 
Bartlet Balicki, H. and J. Rempel. In press. Social Network Analysis (SNA) approaches to material culture networks in the ancient Black Sea and Mediterranean. In H. Oniz et al. (eds). The International Trade Around Mediterranean, SOMA 23. Publisher: Archaeopress, Oxford
Rempel, J. In press. Monumental burial traditions at Amisos: Elite display and Black Sea networks during the late Classical and early Hellenistic period. In A. Rutter et al. (eds) Mediterranean connections: Maritime networks. Publisher: Sidestone Press, Leiden
Rempel, J. and O. Doonan. In press. The Hellenistic Fortifications of Ancient Sinope: Construction, Chronology, and Reconstruction. In Doonan et al. (eds) Sinope citadel excavations: a precolonial and early colonial nexus of Black Sea communications. Ege Yayinlar, Istanbul.
Krotscheck, U. and J. Rempel. In press. Pre-Hellenistic Greek and Regional Imported Ceramics from the Citadel of Sinop, Turkey. In Doonan et al. (eds) Sinope citadel excavations: a precolonial and early colonial nexus of Black Sea communications. Publisher: Ege Yayinlar, Istanbul.
Krotscheck, U., Rempel, J. and E.S. Sherratt. In press. Ludwig Budde, Ekrem Akurgal, and the Excavations of Sinop 1951-1953: Project History and Unpublished Finds. In Doonan et al. (eds) Sinope citadel excavations: a precolonial and early colonial nexus of Black Sea communications. Publisher: Ege Yayinlar, Istanbul.
Rempel, J. and S. Sherratt. 2017. Sinop Kale Excavations 2017: Hellenistic fortifications and handmade pottery. Heritage Turkey 7, 34-36.
Doonan, O., J. Rempel et al. 2017. Sinop Kale Archaeological Excavations, 2015-16 Field Seasons. In S.R. Steadman and G. McMahon (eds) The Archaeology of Anatolia Volume II. Cambridge.
Rempel, J. et al. 2016. Sinop Kale Excavations 2016: Investigating the Hellenistic fortification wall and handmade pottery assemblages. Heritage Turkey 6, 25-27.
Rempel, J. et al. 2015. Settlement, colonisation and Black Sea networks: Early Iron Age to Classical Sinope. Heritage Turkey 5, 30-31.
Rempel, J. 2012. Eleusinian adornment? Demeter and the Bolshaia Bliznitsa burials. In M. Carroll and J.P. Wilde (eds) Dressing the Dead in Classical Antiquity, 26-4. Amberley.
Rempel, J. 2011. Burial in the Bosporan kingdom: local traditions in regional context(s). In M. Carroll and J. Rempel (eds) Living Through the Dead: Burial and Commemoration in the Classical World, 21-46. Oxbow.
Carroll, M. and J. Rempel (eds). 2011. Living through the Dead: Burial and Commemoration in the Classical World. Oxbow