Postdoctoral fellowship community
Research excellence is at the core of everything we do in the Department of Archaeology. Key to our world-leading research is the department's thriving and vibrant community of postdoctoral researchers.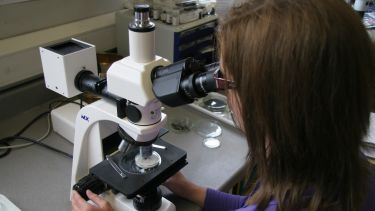 Leverhulme Early Career Fellowships 2021
We are seeking outstanding applicants for the Leverhulme Early Career Fellowship scheme for 2021, who can build on departmental strengths and capacity in line with departmental research strategies.  If you are interested in applying, you must first check that you meet the Leverhulme Trust's eligibility criteria. These can be found here.
If you are eligible, and would like to apply to hold a Fellowship in the Department of Archaeology, please get in touch with the relevant Departmental contact, Professor Caroline Jackson (c.m.jackson@sheffield.ac.uk) before 4 December 2020 to find out about the internal application process for the department. You will need to provide a short CV (2 pages maximum) and an expression of interest form.
Our postdoctoral fellows are spread across our various research clusters, developing their own research interests and contributing to the wider aims of the department's research.
Fellowship funding for postdoctoral researchers in our department comes from a wide-range of sources, including the British Academy, Leverhulme Trust, European Research Council and University of Sheffield Fellowship Funding. The success of our research fellows in securing funding stems from attracting excellent researchers and through in-depth support from our research committee.
The Department of Archaeology is seeking excellent early career researchers intending to submit an application to an external funding body with the department as their host institution.
If you are interested in conducting your postdoctoral research at Sheffield and are thinking of applying for fellowship funding please contact our Departmental Director of Research and Innovation, Professor Caroline Jackson to express your interest and to find out how we can support your application.
Funding sources for fellowships

Marie Sklodowska Curie Individual Fellowships

European Research Council (ERC) Starting Grants

European Research Council Consolidator Grants

Wellcome Trust Research Fellowships

British Academy Postdoctoral Fellowships

Leverhulme Early Career Fellowships

Find out further information about funding opportunities within the Department of Archaeology here.
---
Our current fellows
---
Ana's research interests
My research activity in Sheffield revolves around the project GeoFodder: The scale and significance of early animal husbandry in SW Europe: development of an interdisciplinary high-resolution approach to the investigation of livestock diets and herding practices.
This work examines herding practices, management of natural resources and the relative importance of crops and livestock in early farming through the integration of archaeological, ethnographic and experimental data for recognition of fodder and the assessment of the preservation degree of different plant types.
---
---
The Department of Archaeology offers a strong research profile in the study of archaeomaterials and technology, and has an impressive focus on archaeometallurgy with a research-active materials laboratory.
---
Louise's research interests
My research focus is the iron metallurgy of sub-Saharan Africa. I have a particular interest in the networks through which technology spreads, the use of plants in metal technologies, and the role of gender in technology - research challenges which I explore using a combination of archaeological, ethnographic and archaeological science approaches.
I am currently on a writing fellowship, funded by the Wenner-Gren Foundation, which will see the publication of a synthesis of my previous research. This will draw on my past fieldwork in Uganda, Kenya and Tanzania to revisit concepts of gender, knowledge, innovation and participation in African iron metallurgy
---
---
Catherine's research interests
I am currently a British Academy Postdoctoral Fellow researching cultural connections through the archaeobotanical record focusing on the Bell Beaker period. My post-doctoral project is investigating the crop choices and cultivation strategies at Bell Beaker and contemporary sites in Late Neolithic and Beaker period Europe (3000-1800BC).  This broad comparative study will explore cultural connections and identity across the Bell Beaker horizon.