Directors Blog - March 2022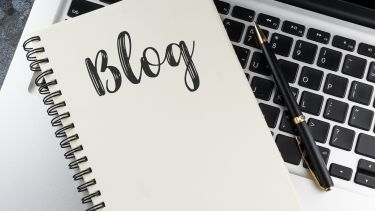 Looking out of the window, it is clearly spring here today. I hope the improvement in the weather brings you some much-needed cheer (and that it lasts into the weekend). With Easter just around the corner, it is the traditional time of year to think of new starts, so it's timely that the Bateson is planning a bit of a restart after a longer than planned quiet period.
I've been hugely impressed by the passion shown by the next generation of researchers for the continuation of the Bateson Centre and I'm particularly grateful to the Core Management Committee of Emily, Phil, Freek, Catarina and Andy Grierson, who have worked hard to get things going again. The big news for the Bateson for 2022 is the arrival of the Zebrafish Disease Models meeting - for those who don't know the meeting, this is a big international meeting and a huge marker of prestige for Sheffield and indeed for the Bateson Centre. It's a lot of work too and the Core Committee are working hard to make this happen.
We also have a few other things coming up that I hope you enjoy and find useful. The first is the first post-Covid Bateson Away Day. This is scheduled for 20th April and we have an exciting programme. More importantly, we have the chance to get together in person and discuss the science, with the potential to set up new collaborations. There has been a lot of enthusiasm to get back together in person and I hope you are able to come and get a lot out of the afternoon. We no longer have a budget, so the coffee and biscuits will be a bit more 'informal' than you might have been expecting in previous years, but hopefully it won't impact your enjoyment of the day. Bring your own mug!! We will have a 'community session' to receive your feedback at the end of the day.
The other thing we are relaunching is the Bateson Centre Ongoing Research Seminars. This is a great chance to hear work in progress and a forum for researchers to present their early stage work to a friendly audience. We won't chase people too hard for this, but it does rely on people volunteering or being agreeable to present when asked. We would like to encourage PIs to chivvy their lab to speak. I don't think there are many of us that like giving talks, but each time we do it, it gets a bit easier - which is a huge benefit of this sort of thing. And, we like to hear what our friends and colleagues are working on.
We would love to hear what you think about the above - and what you would like us to do to make your working life better. Please let us know, or at the away day feedback session.
Now, get outside and enjoy the sunshine while you can!
Steve Renshaw
(please note – Steve wrote this last week when the sun was still shining….) ☔
Contact us
The Bateson Centre
Firth Court
The University of Sheffield
Western Bank
Sheffield S10 2TN
Tel: +44 114 222 2334