Lifecourse Biology: from development to disease and the clinic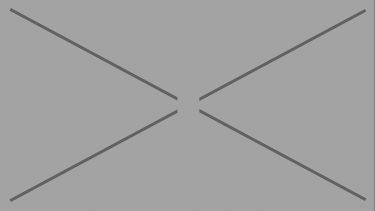 As life expectancy increases and populations age, we – as a society – are being increasingly confronted with diseases of old age. As such, a holistic understanding how the body changes over the course of its entire life has the potential to provide insights of great significance.
Lifecourse Biology seeks to understand the arc of human existence: from the fertilised egg, through healthy childhood and adulthood and into ageing and degeneration. It encompasses the changes that occur throughout life, particularly the processes of morphogenesis, tissue remodeling, degeneration and repair.
The Bateson Centre at the University of Sheffield is a national centre for lifecourse biology – a multidisciplinary field, built on whole organism physiology and in vivo imaging at the interface of developmental biology, cell biology, stem cell biology, imaging, mathematical modelling and translational biomedicine.
This symposium seeks to bring together leading researchers in key areas of lifecourse research and give them an arena in which to interact and develop crosscutting understanding of one another's fields of research. As a consequence, this meeting aims to be more than the sum of its outstanding parts, also seeking to promote and foster innovative interdisciplinary systems approaches.
For example, strong synergy links the knowledge, skills and approaches used in developmental biology to the processes that maintain and promote tissue stem cells, organ regeneration and homeostasis in the adult.
Ultimately, it is only by developing such holistic, collaborative approaches that we can properly define and address the big challenges of the 21st century.
Realising these challenges, the Bateson Centre at the University of Sheffield was established in 2014 and named after the early 20th century geneticist William Bateson. It seeks to bring together basic researchers and clinicians with a common thread of using animal models to address questions surrounding lifecourse biology.
Short talk and poster presentation opportunities are available. Full details of how to submit and abstract and register for the meeting are available on the symposium website.
---
Confirmed speakers
Markus Affolter (Basel)
Steve Farber (Baltimore)
Yi Feng (Edinburgh)
Philip Ingham (Exeter)
Gil Levkowitz (Israel) 
Calum MacRae (Boston)
Roger Patient (Oxford)
Eugenia Piddini (Bristol)
Liz Robertson (Oxford)
Caroline Savage (GlaxoSmithKline)
Owen Tamplin (Chicago)
Jean-Paul Vincent (Francis Crick)
Christine Watson (Cambridge)
Steve Wilson (UCL)
Flagship institutes
The University's four flagship institutes bring together our key strengths to tackle global issues, turning interdisciplinary and translational research into real-world solutions.