The Centre for Energy, Environment and Sustainability (CEES) is a leading centre of excellence in multi-disciplinary research, development and deployment of innovative ways to advance the understanding of energy, environment and sustainability for a low carbon future.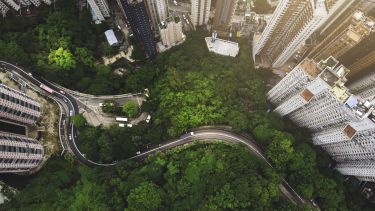 To demonstrate the role, significance and impact of social sciences in energy, environment and sustainability for academics, industrialists, policy makers and wider society.
To advance the research and development of the world challenges on energy, environment and sustainability from a multi-disciplinary perspective.
To play a key role in the conversion of low carbon and sustainability science and technology to impact on economic, business/commercial, environmental and social benefits.
To lead discovery, innovate and create partnership crossing the traditional boundary towards world sustainable development.
Working closely with Sheffield's Faculties of Science and Engineering, CEES aims to demonstrate the impact, value and benefits its research has brought about to industry and society.
It is led by Professor Lenny Koh, Director of CEES
---
Research by CEES broadly falls into the following themes:
Carbon footprinting, accounting and management
Low carbon technology and interventions deployment
Sustainable development
Social preparedness in climate change
Climate change, environment, resource poverty and security
Governance, policy and regulation for energy and low carbon futures
Low carbon supply chains and economy, energy supply chains, eco-logistics
Green IT and digital futures
Low carbon building and construction
Energy efficiency
Flagship institutes
The University's four flagship institutes bring together our key strengths to tackle global issues, turning interdisciplinary and translational research into real-world solutions.