Members of CEES regularly engage with a variety of stakeholders, including policy makers, government agencies, employers, the media and NGOs at local, national and international levels. Their research is wide-reaching and has had a direct impact on society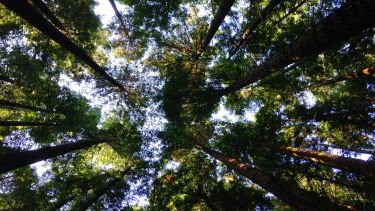 Case Study
Professor Lenny Koh, SCEnAT
Research at Sheffield University Management School into supply chain management and carbon reduction has delivered economic and environmental impact by helping businesses reduce their carbon footprint through lower-cost resource efficiencies.
The Supply Chain Environmental Analysis Tool, SCEnAT, was developed from our research and has helped businesses worldwide change their operations to reduce C02 emissions, make cost savings of up to £250,000 per company, and improve their business performance through – in one case – winning additional contracts worth £1.75million.
The research has also been used by regional business organisations in developing and implementing growth strategies to support low carbon businesses in Yorkshire and Humber.
---
Professor Andrea Genovese, Supply Chain Management
Professor of Logistics and Supply Chain Management, Professor Andrea Genovese, discusses his research into supply chain management, production systems, environmental impact and the circular economy.
Flagship institutes
The University's four flagship institutes bring together our key strengths to tackle global issues, turning interdisciplinary and translational research into real-world solutions.