CEES Seminar by Dr Nick Eyre (Oxford University), UK Energy Efficiency Policy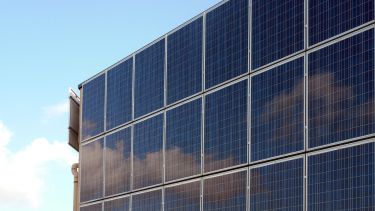 The seminar will focused on how Energy efficiency has been an important driver of the reduction in UK emissions of CO2 in recent decades and remains a key element of Government energy and climate policy.
The ingredients of successful policy are understood, but there are major challenges in delivering long term goals. The Government's new flagship energy efficiency policy for buildings, The Green Deal, has encountered well-publicised problems. These are analysed and some ways forward are discussed.
Biography
Dr Nick Eyre is Programme Leader of the Lower Carbon Futures group in the Environmental Change Institute at the University of Oxford, and a Jackson Senior Research Fellow at Oriel College, Oxford.
He is a Co-Director of the UK Energy Research Centre, leading its work on energy demand. Nick previously worked at the Energy Saving Trust as Director of Strategy and, on secondment, in Cabinet Office, where he was a co-author of the Government's 2002 Review of Energy Policy.
Nick has worked on energy, environment and climate issues for 25 years. He has published extensively and is a lead author on the Fifth Assessment Report of the IPCC to be published in 2014.
Events at the University
Browse upcoming public lectures, exhibitions, family events, concerts, shows and festivals across the University.