Off the Shelf Festival of Words teams up with BBC World Book Club for an exciting event this November with Sheffield author Sunjeev Sahota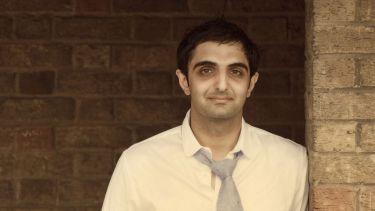 As part of this celebration, acclaimed Sheffield writer Sunjeev Sahota will be discussing his novel The Year of the Runaways at Tanya Moiseiwitsch Playhouse, Crucible Theatre, Sheffield on Wednesday 23 November at 6pm.
The Year of the Runaways is the second novel by British author Sunjeev Sahota. Published in June 2015, it was shortlisted for the 2015 Man Booker Prizeand awarded a European Union Prize for Literature in 2017 (for the UK). 
The novel focuses on the experiences of migrant workers in Britain. It is a compelling tale of a group of young Indian immigrants struggling to build new futures for themselves and their families in Sheffield. 
 A critic for the Indian Express notes that "the novel tunnels through news headlines of immigration and caste debates" in a way that is "one of its transcendent strengths". In 2020, Emma Lee-Potter of The Independent listed The Year of the Runaways as one of the 12 best Indian novels.
The University of Sheffield are thrilled to be a partner with the BBC again, this time in collaboration with the BBC World Book Club. OTS promotes local writing talent and Sunjeev Sahota is one of Sheffield's finest writers."

Professor Vanessa Toulmin 

Director of City and Culture, University of Sheffield. 
The World Book Club welcomes audience interaction and questions. Places for the talk are free but must be booked through Eventbrite. 
Audience members can send in a question about The Year of The Runaways to Karen Holden at: karen.holden@bbc.co.uk by 17th November. This BBC World Book Club session will broadcast on the 3rd December 2022. 
We are thrilled to be coming to Sheffield and to be working with Off the Shelf Festival to record this memorable World Book Club edition with acclaimed author Sunjeev Sahota."

Karen Holden 

Producer Books Unit, BBC World Book Club.