University of Sheffield sponsor Sheffield Business Awards 2023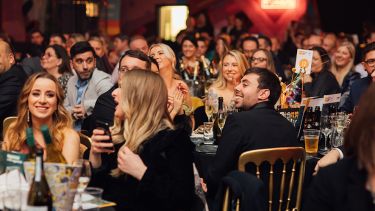 The judges for the 2023 Sheffield Business Awards have announced their shortlists for the new and revamped categories, celebrating all that is great about Sheffield.  
Drawn from the broadest selection of businesses, industries and expertise in the city, the judging panels have been carefully selected to represent Sheffield and its broad church of people and their knowledge.
The judges deliberated over a range of exciting new categories. Some of the new and revitalised categories include The Spirit of Sheffield Award, The Community Impact Award, and The Collaboration Excellence Award.
There have been over 170 submitted entries across 15 categories, a notable increase from last year's number. These numbers suggest the changes made to this year's awards – based on feedback from previous ceremonies, along with the merging of the Sheffield Chamber of Commerce's President's Reception – have been a success.
Karen Mosley, President of the Sheffield Chamber of Commerce said: "We're so excited for this new era of the Sheffield Business Awards. Our new categories, and the fact that anyone can apply, will showcase the diversity of talent in Sheffield, further enforced by the diversification of the judging panel.
"I am also pleased that I'll be able to reveal the winner of The Chamber President's Special Recognition Award, celebrating a candidate with a special place in my heart, but also in Sheffield's.
"This will be a fantastic night, celebrating everything we love about this great city, I can't wait!"
James Cokeham, Regional Economic Development Manager at The University of Sheffield, said: "This year's Sheffield Business Awards are a wonderful opportunity to show why Sheffield is such a great place to live and work – and of course study!
"We at The University of Sheffield are really proud to be sponsoring this year's event and I am also honoured to have been asked to judge the Collaboration Excellence Award which celebrates successful partnerships between two or more organisations resulting in a positive impact on the local region."
The Sheffield Business Awards have experienced a dramatic overhaul this year with new categories, broader entry criteria and a new venue, The Octagon Centre. The winners will be announced during the awards event on Thursday 12 October.