Find out how to get in touch with the Clinical Psychology Unit.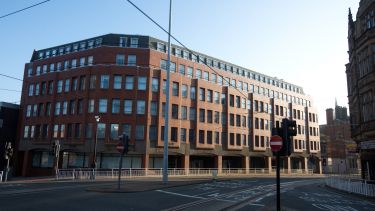 Address
Clinical Psychology Unit
University of Sheffield
Cathedral Court
Floor F
1 Vicar Lane,
Sheffield,
S1 2LT
Fax: (+44) (0)114 2226610
Email
General enquiries can be emailed to: dclinpsy@sheffield.ac.uk
Telephone
Individuals within the department can be telephoned via 0114 22 followed by their extension - listed on the CPU staff list.
Admissions
For admissions please see our Programmes pages.
Research
The CPU has close links with local NHS Trusts and many of the members of the Unit are clinically active. If you would like to discuss potential research collaborations please contact the relevant member of the team directly or if you have a general query about trainee research please contact Dr. Andrew Thompson.
Travel
For information on how to get here, please see the University's travel pages.
Local public transport information and journey planning can be found on Travel South Yorkshire's website.  
Should you choose to drive, there is limited short-stay on-street parking available on Vicar Lane and Church Street, and the closest car park is on Solly Street, www.q-park.co.uk/parking/sheffield/q-park-solly-street
Website
If you wish to contact us regarding this website, please email: dclinpsy@sheffield.ac.uk