Tina Papadopoulou's paper published in the prestigious British Journal of Management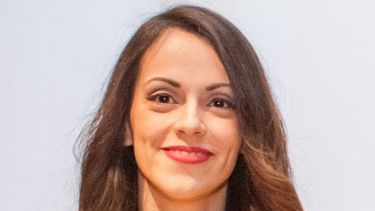 Along with her co-authors, professors Vasilis Theoharakis, Marian V. Jones, and Sumon K. Bhaumik, Tina got her paper published in the special issue of the British Journal of Management on Advancing Research Methodologies in Management Scholarship. The paper is on analysing the macrostructure of spoken strategic communication and relates to Tina's PhD, for which she had received a full scholarship from the Faculty of Social Sciences.
Having a background in management and marketing, I joined SUMS in 2016 on a full scholarship from the Faculty of Social Sciences to pursue a PhD in Management. My thesis focused on strategic communication when firm executives engage in conversations about their new explorative activities with financial analysts. I am very excited about this first publication relating to my PhD as I believe that the framework it proposes can make a meaningful contribution to both theory and practice. My time at SUMS has been an irreplaceable experience and provided me with skills and knowledge that have proven invaluable as I am working further on my research pipeline and making the next steps in my academic career. I am currently a Visiting Fellow at Cranfield School of Management, where I am responsible for teaching and supervising masters-level students.

Tina's experience

Tina Papadopoulou
This special-issue paper develops an adapted framework for analysing the structure of arguments executives of newly-public high-technology firms advance during their earnings conference calls (ECCs) with financial analysts. Drawing on important existing frameworks, the framework this article proposes, includes adaptations that, the authors believe, considerably expand the ability of researchers to undertake the analysis of the structure of arguments in a wide range of contexts where spoken strategic communication is the norm. Furthermore, the framework can be used by firm executives and their IR teams to analyse past arguments they have advanced in such contexts, in order to evaluate their acceptability and identify any flaws or missed opportunities. This knowledge can be utilized in executives' preparation for future spoken strategic communication events.
The paper is Open Access and can be accessed via the following link: https://onlinelibrary.wiley.com/doi/10.1111/1467-8551.12670
Stay connected with your University
Experience all the benefits and services that come from being a Sheffield graduate.