The Financialization of Accounting
This project attempts to map and explain the changing nature and effects of financialization. In particular, it aims to examine how the financialization of accounting - the shift towards a more fair value system - has changed firm behaviour.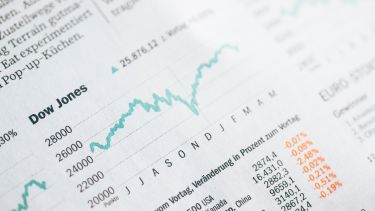 The Financialization of Accounting
increasingly financialized. The approach to financialization in this project is a little different to those who focus on the zero-sum contest between shareholders and workers or shareholders and investment. This project examines financialization from the standpoint that firms are also reporting entities bound by accounting rules and conventions about how income, assets and other items are recorded. It explores how, after the financialization of accounting, firms have become a kind of transformational space which aggregates and homologizes income from different sources through different creative accounting and financial engineering mechanisms, pulling earnings forward in time and pushing costs back with the goal of maximising what is distributable in the present.
Amongst other things, this project examines questions of time and temporality of financialized reporting. It also examines the gaming of accounting rules - in particular the definition of 'distributable reserves' which creates discrepancies between group and parent net asset positions and allows many large firms to make distributions to shareholders in excess of their profits. It also addresses the increasing intangibility of the firm, and the unanticipated risks this poses to firm stability.
This funded project has been funded by an ISRF Political Economy Fellowship and the ESRC/PIN. It is led by Professor Adam Leaver, and involves collaboration with colleagues at Copenhagen Business School: Professor Leonard Seabrooke, Professor Duncan Wigan, Dr. Saila Stausholm, as well as Professor Richard Murphy who is a visiting professor at the University of Sheffield. Other collaborators include Professor Andrew Baker in the University of Sheffield Politics Department and Professor Colin Haslam of Queen Mary University of London. 
Bowman, A., Erturk, I., Froud, J., Haslam, C., Johal, S., Leaver, A., Moran, M., Williams, K., 2015. What a Waste: Outsourcing and How it Goes Wrong. Manchester University Press, Manchester, UK.

Leaver, A., Martin, K., 2016. Creating and dissolving social groups from New Guinea to New York: on the overheating of bounded corporate entities in contemporary global capitalism. History and Anthropology 27, 585–601. https://doi.org/10.1080/02757206.2016.1222523

Baker, A., Haslam, C., Leaver, A., Murphy, R., Seabrooke, L., Stausholm, S., Wigan, D., 2020. Against hollow firms : repurposing the corporation for a more resilient economy [WWW Document]. Against Hollow Firms: Repurposing The Corporation For A More Resilient Economy. URL: https://www.sheffield.ac.uk/media/15425/download