A mixed methods study funded by the NIHR, which aims to suggest principles or considerations for recording harms in behavioural change intervention trials.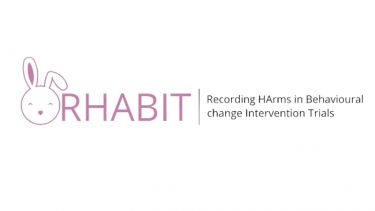 On
In drug trials, researchers record and report the medical harms that participants may experience during a trial. For example, if a participant becomes very unwell or has to go into hospital. It is much less clear on which harms to record and how to identify and report them in trials where interventions try to change behaviour (like stopping smoking, or eating more healthily), Researchers may miss harms that are important to patients or spend lots of time measuring what is not important.   
We have found Behaviour Change Intervention (BCI) trials record harms in different ways or sometimes not at all1. There is no consistency and so it is hard to compare trials. It is difficult for researchers to decide what they should record and to identify where participants may be being harmed.
1 Papaioannou, P. et al. (2021) 'Adverse event recording failed to reflect potential harms: a review of trial protocols of behavioral, lifestyle and psychological therapy interventions', Journal of Clinical Epidemiology, 136, pp. 64-76
---
This study aims to suggest principles or considerations on how to record harms in BCI trials. This will hopefully improve the efficiency, consistency, and transparency of harms recording. 
There are four work packages (WP): 
WP1: Scoping literature review
The  review aims to scope and map the literature to identify definitions, typologies/frameworks of harms, and suggested principles for recording harms in BCI trials .
WP2: Qualitative interviews with experts 
To elicit perspectives and experiences of CTU and NIHR investigators involved in designing and delivering BCI trials. This will be done through focus groups and individual interviews with multi-disciplinary experts delivering NIHR trials. Topics will include views on purpose or need for monitoring harms in BCI trials, perspectives on how adverse event (AE) recording should be undertaken, problems during implementation of AE data collection and interpretation. 
WP3: Workshops
It was originally planned to conduct a two-stage online Delphi survey and consensus meeting. However, following the interviews in WP2, it was decided with the Project Steering Committee that clear, concise statements could not be developed and would likely result in findings from an online Delphi study that were difficult to interpret. 
Instead, the findings from WP1 and WP2 were used to develop a guidance document for CTU staff and other investigators on how to identify and record harms in BCI trials.
Multi-disciplinary CTU staff, NIHR investigators and Patient and Public Involvement (PPI) members were invited to an online workshop to review the draft guidance. 
WP4: Suggested principles and considerations for harms recording 
Recommendations and an explanatory guidance document for AE recording in BCI trials will be developed These will be made available on the project website.
RHABIT Project Protocol Version 2.0 (Word, 168KB)
---
This project commenced on 1 October 2021.
---
This study has been funded through NIHR CTU Support funding.
---
Contact us at rhabit@sheffield.ac.uk
This project is a collaboration between four UK CRC Clinical Trials Units: Sheffield, Nottingham, Cardiff and Imperial. 
Name

Job title/Role on project

Organisation

Contact

Senior Research Fellow and Assistant Director 

Principal Investigator

Clinical Trial Research Unit, The University of Sheffield

Study Manager 

Project management/oversight

Clinical Trial Research Unit, The University of Sheffield

Sienna Hamer-Kiwacz

Research Assistant

Clinical Trial Research Unit, The University of Sheffield

Project Support Officer

Clinical Trial Research Unit, The University of Sheffield

 

Kirsty Sprange 

Assistant Professor of Clinical Trials

Collaborator (Qualitative study oversight)

Nottingham Clinical Trials Unit, University of Nottingham

 

NIHR Senior Investigator and Professor in Health Services Research 

Collaborator (Consenus study oversight)

ScHARR, The University of Sheffield

Director of Sheffield CTRU and Professor of Health Services Research & Clinical Trials

Project steering committee member

Clinical Trial Research Unit, The University of Sheffield

Prof Mike Robling

Director of Population Health Trials

Project steering committee member

Centre for Trials Research, Cardiff University

Dr Gwenllian Moody

Trial Manager

Project steering committee member

Centre for Trials Research, Cardiff University

Dr Victoria Cornelius 

Reader in Medical Statistics and Head of Statistics and Trial Methodology

Project steering committee member

Imperial Clinical Trials Unit, Imperial College London