Industrial Advisory Board
The Department is keen to maintain strong links with industry and industrial practice. It is advised by an Industrial Advisory Board consisting of representatives from major companies in the IT industry, as well as more specialist consultancies and companies.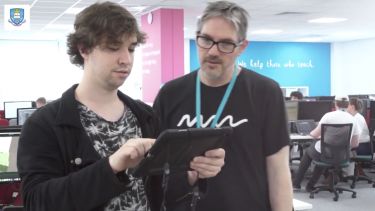 The Industrial Advisory Board meets annually and discusses issues relating to the curriculum, employment and research collaborations. The industrial members are extremely supportive of the Department and its students. They are enthusiastic about the high quality of graduates that we produce, and particularly interested in the industrial projects carried out by students on our courses. They appreciate that our students, with their help, have a big advantage over graduates from other universities in terms of their awareness and experience of real projects and business issues.
The meeting of the Industrial Advisory Board in May coincides with our third year project demonstrations, and the industrial members take a great interest in the projects done by our students – it is a good opportunity to identify potential recruits!
A world top-100 university
We're a world top-100 university renowned for the excellence, impact and distinctiveness of our research-led learning and teaching.