Professor Vasilaki awarded visiting professorship at the University of Zurich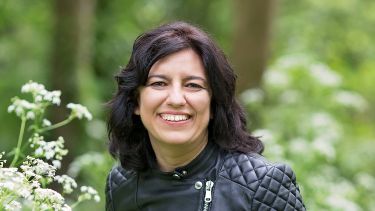 The Inge Strauch program invites internationally renowned female professors to the University of Zurich as role models for their own academics. 
Prof. Dr. Inge Strauch (1932–2017) was appointed professor for clinical psychology at the University of Zurich in 1976. She was the first full professor at the Philosophical Faculty and was Vice Rector for Research and Teaching from 1992 to 1998. As a member of the university management, Inge Strauch made a significant contribution to the establishment of today's Equal Opportunities and Diversity Department at the University of Zurich.
As part of the program, Prof. Eleni Vasilaki will give a public lecture on her research and will also take an active role in research activities and research-led teaching during the visiting professorship. 
I am truly honoured by this appointment and for being hosted at the Institute for Neuroinformatics of the University of Zurich and ETH Zurich, which is world leading for its research in the area of neuromorphic computing. This is also a unique opportunity to compare ED&I (Equality, Diversity and Inclusion) processes in the two Universities and cross-fertilise ideas.

Professor Eleni Vasilaki
In the Faculty of Engineering at the University of Sheffield, ED&I is at the center of everything we do, and we are committed to making sure that all staff and students feel included and welcome. Prof. Vasilaki's new role with the University of Zurich enables us to strengthen the ties between the two organisations and I very much look forward to working with Eleni on exchanging good practice and making a real difference in this space.

Dr Heidi Christensen

Faculty Director of ED&I
Flagship institutes
The University's four flagship institutes bring together our key strengths to tackle global issues, turning interdisciplinary and translational research into real-world solutions.