Professor Eleni Vasilaki
DPhil, CEng, MIET
Department of Computer Science
Chair of Bioinspired Machine Learning
Head of the Machine Learning research group
Member of Complex Systems Modelling research group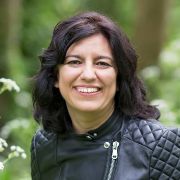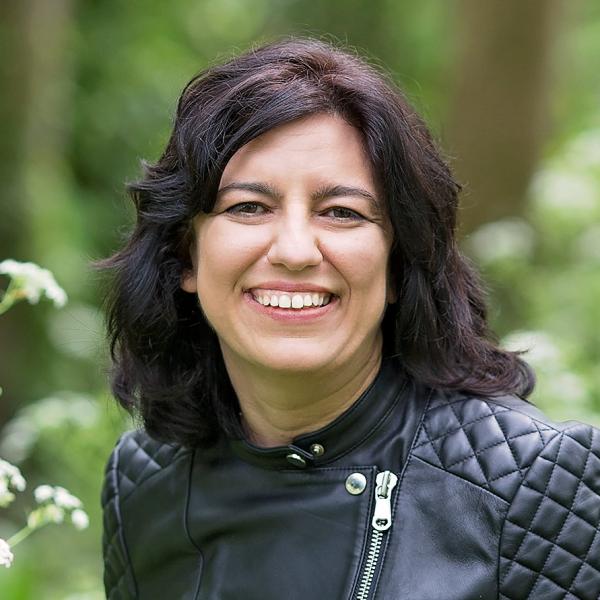 Profile

Eleni graduated with a Bachelor's degree in Informatics and Telecommunications and a Master's degree in Microelectronics from the University of Athens, before taking her DPhil (PhD) at Sussex, in Computer Science and Artificial Intelligence.

From 2004 to 2006 she worked at the University of Bern and from 2007 to 2009 at the Swiss Federal Institute of Technology Lausanne (EPFL). In 2009 she joined the University of Sheffield as Lecturer, where she is Professor since 2016.
Research interests

Bioinspired Machine Learning, Neuromorphic Computing, Computational Neuroscience   

Eleni and her team take inspiration from biological principles to design novel, machine learning techniques, and in particular reinforcement learning and reservoir computing methods. They also work closely with material scientists and engineers to design hardware that computes in a brain-like manner. 
Publications

Journal articles

Conference proceedings papers

Software / Code

Preprints
Grants

Current grants

CausalXRL: Causal eXplanations in Reinforcement Learning, EPSRC, 02/2021 - 01/2024, £309,915, as PI
MARCH: Magnetic Architectures for Reservoir Computing Hardware, EPSRC, 02/2021 - 07/2024, £936,815, as Co-PI
ActiveAI - active learning and selective attention for robust, transparent and efficient AI, EPSRC, 11/2019 - 10/2024, £953,584, as Co-PI
From Stochasticity to Functionality: Probabilistic Computation with Magnetic Nanowires, EPSRC, 04/2019 - 11/2023, £755,424, as Co-PI
Modeling probabilistic reinforcement learning and variable behaviour in the fruit fly Drosophila melanogaster, Google, 05/2018 - 12/2023, £50,769, as PI

Previous grants

Alexa Fellowship, Amazon, 08/2018 - 08/2021, £73,000, as Co-PI
Brains on Board: Neuromorphic Control of Flying Robots, EPSRC, 12/2016 - 12/2021, £2,128,934, as Co-P
From synaptic plasticity to cortical neuronal networks emergent behaviour, Royal Society, 06/2010 - 05/2012, £8,450, as PI
The cortical representation of low-probability stimuli and its neuromorphic implementation, The Wellcome Trust, 09/2016 - 04/2021, £246,222, as PI
NAMASEN: Neuroelectronics and nanotechnology - towards a Multidisciplinary Approach for the Science and Engineering of Neuronal Networks, EC FP7, 10/2011 - 09/2015, £215,509, as PI
Green Brain: Computational Modelling of the Honeybee Brain, EPSRC, 03/2013 - 08/2016, £660,561, as Co-PI
Memristive Dynamics, EPSRC, 05/2012 - 02/2013, £17,271, as PI
Professional activities and memberships

Inge Strauch Visiting Professor by the University of Zurich (1 September 2021-28 February 2022). 

One of the Academic editors of Scientific Reports, Nature Publishing Group, PLOS ONE and PeerJ.

Advisory Board Member for the research Centre For Emergent Algorithmic Intelligence at the University of Mainz, Germany, since 2019.

More than 50 invited talks, including international leading Institutions, e.g. IIT Roorkee, India (2020), Nature Conference for Neuromorphic Computing, Beijing, China (2019), European Institute for Theoretical Neuroscience (EITN), Paris (2018), Beijing Institute of Technology, China (2017), University of Oxford, UK (2016), Imperial College, UK (2015), University La Sapienza of Rome, Italy (2014), ETH Zurich & University of Zurich, Switzerland (2013), Columbia University, USA (2013) and keynote talks (e.g. International Multi-Conference on Artificial Intelligence Technology (M-CAIT2021).