Professor Rob Gaizauskas
BA, MA, DPhil
Department of Computer Science
Personal Chair
Co-Director of CDT in Speech and Language Technologies
Member of the Natural Language Processing (NLP) research group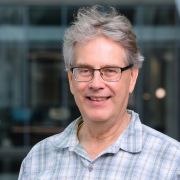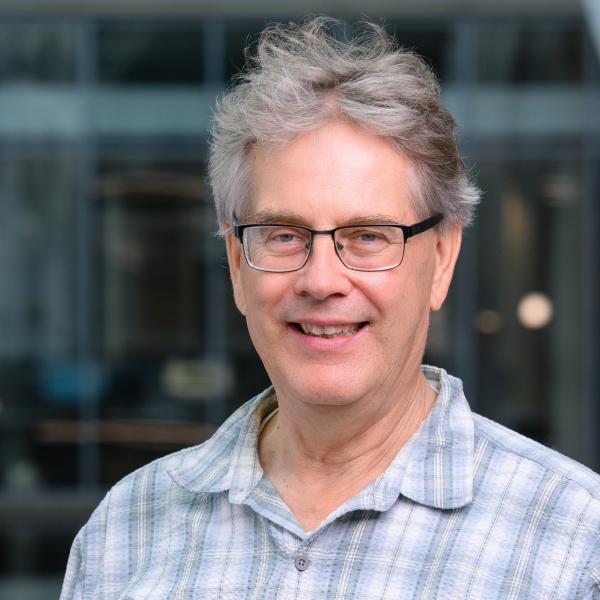 Profile

Rob Gaizauskas studied Mathematics and Physics at the University of Toronto from 1972-74, then moved to Carleton University in Ottawa where he received an Honours BA in Philosophy in 1975 and an MA in Philosophy (with distinction) in 1978. Following two years teaching Logic as a temporary lecturer at Carleton he obtained a Diploma in Information Processing from Algonquin College, Ottawa, in 1981.

He then worked for several software companies in Ottawa, including Domus Software, Nabu Technologies, and Fulcrum Technologies (now part of Hummingbird), before moving to the U.K. in 1985, thanks to a Canadian SSHRC Doctoral Fellowship and British Council ORS award, to study for a DPhil in the School of Cognitive and Computing Sciences (now the Department of Informatics) at the University of Sussex.

He received his MA in Cognitive Studies in 1986 and was awarded his DPhil in 1992. During 1989 he lectured in Artificial Intelligence at Sussex. From 1990 to 1993 he worked as a Research Associate at the University of Sussex.

In 1993 he became a Lecturer in the Natural Language Processing Group of the Department of Computer Science, Sheffield University, became a Reader in Computer Science in the same group in 1999, and a Professor in 2002.
Research interests

Rob's research interests are in natural language processing, specifically in information extraction from natural language texts, software architectures for natural language processing and evaluation of language processing systems.
Publications

Journal articles

Chapters

Conference proceedings papers

Working papers

Preprints
Grants

Current grants

Previous grants

A Multimodal Speech and Graphical Interface for Hands-free Data Capture and Querying in MRO: Connecting Workers to Enterprise Information Systems, EPSRC & Research England, 07/2019 to 03/2021, £85,009, as PI
Investigating Spoken Dialogue to Support Manufacturing Processes, ESPRC, 03/2017 to 06/2018, £63,502, as PI
SENSEI – Building the business case, The University of Sheffield,12/2016 to 03/2017, £8,541, as PI
SENSEI: Making Sense of Human - Human Conversation, EC FP7, 11/2013 to 10/2016, £459,034, as PI
VisualSense: Tagging visual data with semantic descriptions, EPSRC, 01/2013 to 06/2016, £310,677, as PI
Language Processing for Literature Based Discovery in Medicine, EPSRC, 06/2012 to 05/2015, £293,127, as Co-PI
TAAS: Terminology As A Service, EC FP7, 06/2012 to 05/2014, £268,032, as PI
ACCURAT: Analysis and evaluation of Comparable Corpora for Under Resourced Areas of machine Translation, EC FP7, 01/2010 to 06/2012, £353,265, as PI
Cronopath: Timeline and named entity extraction for hyperlink corpora, EPSRC, 07/2005 to 12/2007, £294,632, as Co-PI
Real-time Text Mining for the Biomedical Literature: a collaboration between DiscoveryNet & myGrid, EPSRC, 03/2005 to 02/2006, £56,588, as PI
CLEF-Services, MRC, 01/2005 to 06/2008, £430,221, as PI
VIKEF: Virtual Information and Knowledge Environment Framework, EC FP6, 04/2004 to 03/2007, £200,020, as PI
Electronic cub-reporter: automatically gathering and collating background information from digital text, EPSRC, 01/2003 to 06/2006, £307,973, as PI
MYGRID: Directly Supporting the E-Scientist, MRC, 10/2001 to 06/2005, £320,206, as PI
CLEF: Clinical E-Science Framework, MRC, 10/2002 to 01/2006, £280,725, as PI
CLARITY: Cross language information retrieval and organisation of text and audio documents, EC FP6, 02/2001 to 01/2004, £469,576, as PI
Emille: Enabling minority language engineering, EPSRC, 06/2000 to 09/2003, £35,859, as PI
Professional activities and memberships

Head of Natural Language Processing (NLP) research group