Speech and Language Technologies Centre for Doctoral Training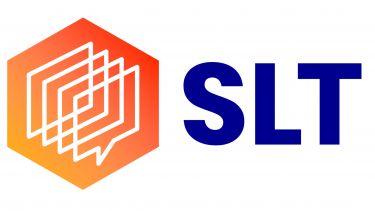 Centres for Doctoral Training (CDTs) bring together diverse areas of expertise to train engineers and scientists with the skills, knowledge and confidence to tackle today's evolving issues, and future challenges. They also provide a supportive and exciting environment for students, create new working cultures, build relationships between teams in universities and forge lasting links with industry.
Students are funded for four years and doctoral programmes include technical and transferrable skills training, as well as a research element. We are funded by UKRI, the University of Sheffield as well as industry.
The UKRI Centre for Doctoral Training (CDT) in Speech and Language Technologies (SLT) opened in 2019 and will host 60 students over a period of 8 years.
The CDT goes far beyond standard research training. Students undertake a unique Doctor of Philosophy (PhD) with Integrated Postgraduate Diploma (PGDip) in SLT Leadership programme.
Students and industry work with a team of over 20 internationally leading SLT researchers, covering all core areas of modern SLT research within the context of a PhD project. These projects are underpinned by a real-world application defined by our industry partners.
Find a PhD
Search for PhD opportunities at Sheffield and be part of our world-leading research.