Urban River Corridors and Sustainable Living Agendas (URSULA)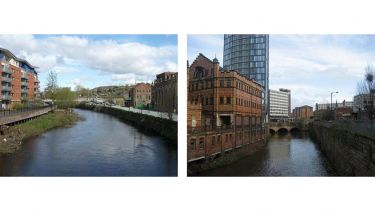 Project background
The URSULA project at the University of Sheffield brings together research from a number of disciplines to demonstrate the gains which may be made by integrated and innovative development in urban river corridors.  It is an ambitious interdisciplinary research project lasting four years and worth over £2.5m.  URSULA combines the expertise of the Universities of Sheffield, Bradford and Durham, with additional collaboration with external stakeholders and practitioners.
URSULA recognises the growing consensus that urban rivers provide an asset in themselves, rather than just acting as drains for stormwater and channels for pollution. River corridors offer a wealth of benefits such as landscape enhancement, ecosystem vibrancy, flood control mechanisms, and opportunities for both economic development and recreation activities.
Key findings
URSULA's research integrates the work of four themes: People, Design, the River and Values.  Together these research themes address the question of how to manage the sustainable regeneration of urban river corridors, in order to maximise benefits to society, the economy and the environment.
Although URSULA is concerned with river catchments in general and the Don catchment in particular, most of their case studies and research of focused within Sheffield's city boundaries.
URSULA outputs
---
Additional details
Funding: EPSRC, under the Sustainable Urban Environment II programme.
---
Publications
Moug, P., 2011. Decisions, dilemmas and deliberation: exploring the legitimacy of the organisation and design of a stakeholder workshop in an environmental research project. Local Environment 16, 129-145.
Hurley, L., Ashley,R., Molyneux-Hodgson, S., Moug, P., Scheissel, N., 2011. "Measuring" sustainable living agendas. Management of Environmental Quality 21, 45-57.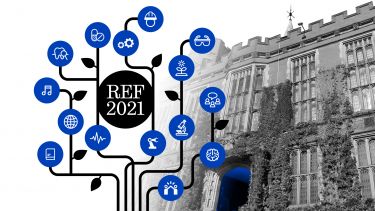 Research Excellence Framework 2021 results
The results demonstrate our research and impact excellence across a broad range of disciplines and confirm that our research is having a significant positive impact on lives across the globe.