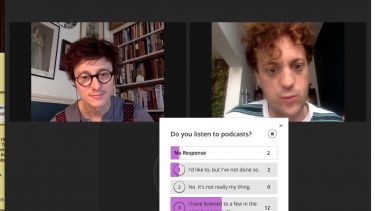 The podcast is featuring prominently in the lives of students and staff within Dutch Studies. With our teaching shifting online, we are exploring new ways of assessing and presenting students' learning and research. The podcast is fast emerging as a creative means of presenting student research. Time to call in an expert.
On 29 April 2020 historian and podcaster Jonas Goossenaerts, creator of the popular podcast Geschiedenis voor herbeginners, offered an a digital podcasting session for our students. He shared his experience of researching and making a podcast, of how to build a story, but also on how to find an audience. 
And there is more. Dutch at Sheffield has struck up a fruitful collaboration with the Belgian crew: both in terms of content and in delivery. Filip De Ceuster offered advice on the current series on Belgian colonialism and he lent his voice in the role of the assistant to the Duke of Wellington tasked with translating the Duke's angry words directed at Napoleon during the battle of Waterloo.
Our students are involved too. For example, Jordi Britton (2nd Year Dutch) creeps into the skin of Edmund D. Morel, a prominent campaigner against Congo misrule by Leopold II. Look out for more Sheffield voices in the near future.
This is not the first time that our special interest in the colonial history of the Low Countries is leading to collaborations outside of the classroom. Earlier this year Megan Strutt published a blog on the website of the British Library reporting on her exploration of the Dutch-Surinamese archives of the British Library as part of her summer research project SURINAME. (RE)COLLECTIONS.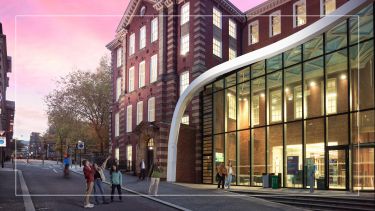 Visit us
Discover what sets Sheffield apart at our undergraduate open days on the Saturday 21 October or Saturday 18 November.