Coordinated by The University of Sheffield.
University of Sheffield
ETH Zürich
Professor Dr Eleni Chatzi
Professor Dr Bozidar Stojadinovic
Leibniz Universitat Hanover
Professor Dr-Ing Michael Beer
University of Liverpool, University of Strathclyde
Professor Edoardo Patelli
AGH, Poland
Professor Dr Hab. Inz Tadeusz Uhl
Professor Dr Hab. Inz. Wielaw J Staszewski
University of Thessaly, Greece
Professor Costas Papdimitriou
Siemens PLM Software
Siemens Gamesa Renewable Energy
Ramboll
Maciej Hebda
Grzegorz Brozek
Prenscia
Liege University
EC Engineering
Los Alamos National Laboratory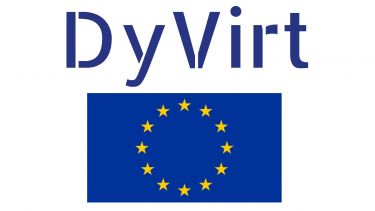 Dynamic Virtualisation: Modelling performance of engineering structures
This project has received funding from the European Union's Horizon 2020 research and innovation programme under the Marie Skłodowska-Curie grant agreement No 764547.