Get in touch with the department.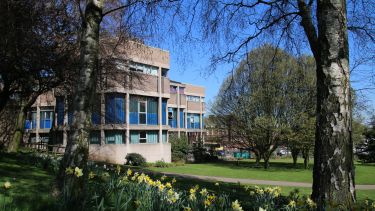 Off
General enquiries
Postgraduate research enquiries
Email: geography-pgr-support@sheffield.ac.uk
Address
The Geography department office is located on Floor C of the Geography building and is open every weekday from 9am - 5pm.
Department of Geography
The University of Sheffield
Winter Street
Sheffield
S3 7ND
---
---
Follow us on
Study with us
Join an international community of geographers and help tackle the biggest issues in our changing world.
A global reputation
Sheffield is a research university with a global reputation for excellence. We're a member of the Russell Group: one of the 24 leading UK universities for research and teaching.