Department scores highly in latest National Student Survey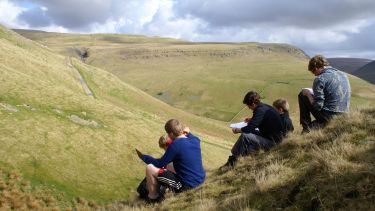 The Department of Geography has scored highly in the latest National Student Survey (NSS), achieving an overall student satisfaction rate of 90%, putting us in the top 10 Russell Group institutions according to our students.
The NSS is an annual census of final year students at all publicly funded universities in the UK. The survey contains questions about a range of aspects of the student experience, from the teaching on students' courses to the learning resources available.
Our teaching was praised by final year students, with 97% saying that staff are good at explaining things and 92% agreeing that their course is intellectually stimulating.
We received a 94% rating for Learning Resources this year, placing us top of the Russell Group for human geography and in the top five for physical geography.
The department has had an increase in ratings in all nine categories in the survey. Our most notable improvement has been Assessment and Feedback, where we are now ranked 1st in the Russell Group.
We are also in the top five Russell Group institutions for Learning Community and 1st for Student Voice, which measures the opportunities students have to provide feedback on their course and whether students feel this feedback has been acted on.
"We are immensely proud that our students have given us such positive feedback on their student experience, placing us amongst the top-ranked Departments in the Russell Group," said Dr Daniel Hammett, Director of Learning and Teaching.
"These scores underline our commitment to ensuring not only that our teaching is excellent, but that we support and stimulate our students throughout their University journey."
Study with us
Join an international community of geographers and help tackle the biggest issues in our changing world.