Filmmaker who has worked with Sheffield Geographers awarded honorary degree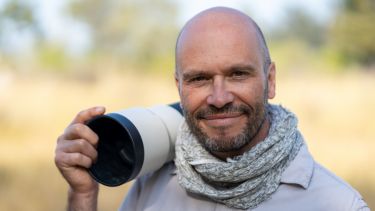 Ben Giles, a filmmaker and editor will be made an Honorary Doctor of Letters at the University of Sheffield today (Friday 22 July 2022). Ben has worked with Oasis, Paul Weller and David Attenborough, as well as with two Sheffield geographers - Professor Andy Hodson and Professor Richard Phillips - to make films exploring the geographers' research.
Ben worked with Professor Richard Phillips to communicate findings from a research project involving young British Muslims: Storying Relationships. Previously, he worked with Professor Andy Hodson on a documentary about research in Arctic environments.
Ben spent a number of years living in Sheffield after spending part of his childhood in Edale, and it was in Sheffield that he established his film-making company, Matobo Films.
Ben was nominated for a BAFTA as editor of the BBC Two documentary film series, Nuremberg: Nazis on Trial and has also managed post production for a season of hit BBC show Strictly Come Dancing.
The music videos he has produced for Oasis' 'Roll With It' and Paul Weller's 'Broken Stones' have amassed 12 million views. Ben's geographical documentaries have been used in advancing public understandings of complex issues, from climate change to the choices young people make about sexuality.