Geographical Association internship available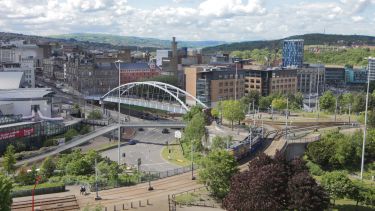 The Department of Geography is pleased to announce an internship opportunity at the Geographical Association in Sheffield. (The essay deadline will be Monday 18th February 2019 and the winner will be informed in late March).
What is the Geographical Association?
The Geographical Association (GA) is the national association for Geography Teachers. The GA's core objective is to further the study, learning and teaching of geography in the UK. The GA has an historic link with the Department, and its headquarters are based here in Sheffield.
What does the internship involve?
The intern will work to promote Geography as a subject to potential University applicants through activities such as:
contributing to the GA website
liaising with local schools and teachers
assisting the GA with their activities, publications, and events
What's in it for me?
The four-week internship will start in June/July 2019 (after the semester 2 exam period) and will provide the successful applicant with:
valuable experience of working in a professional organisation
£200 per week remuneration
a prestigious, competitive, academic-related activity to add to your CV
Who is eligible?
All students studying Geography courses are eligible (including Environmental Science and Dual Honours courses). 
Study with us
Join an international community of geographers and help tackle the biggest issues in our changing world.