We're recruiting Student Ambassadors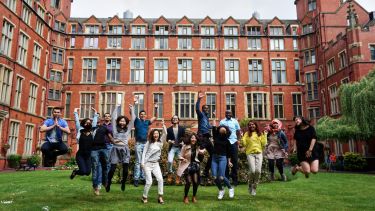 Our Student Ambassadors are hugely valuable and widely praised representatives of our department!

We employ students to participate in a range of events, from Open Days and college visits, to Summer Schools and Academic Conferences. Student Ambassadors are also involved in creating and designing digital and printed materials for newsletters, the website and social media.
Being an ambassador offers flexibility and can be highly rewarding, especially if you are passionate about your course. It is a wonderful opportunity to get to know fellow students, from all year groups."

Harriet Tucker

Current Geography student ambassador 
The job offers flexibility alongside your studies whilst allowing you to develop valuable employability skills. Read BA Geography student Harriet Tuckers profile in which she discusses the perks of student ambassador life...
Please complete this form and answer the questions if you are interested in working as a Student Ambassador: Geography and Environmental Science - Student Ambassadors Summer 2023 - Google Forms
Study with us
Join an international community of geographers and help tackle the biggest issues in our changing world.