When does the development of infrastructure make people's lives harder?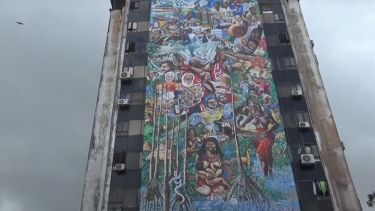 Dr Miguel Kanai's work on the consequences of infrastructure-led development has been published in the Urban Studies journal.  In this work, Kanai and his co-author Dr Seth Schindler from the University of Manchester address the transformation of vast regions in low- and middle-income countries that have acquired a hybrid character combining rural and urban characteristics. These peri-urban geographies and the multiple infrastructure networks that connect them to the outside world pose multiple challenges for global sustainable development in the twenty-first century.
Drawing from multiple international case studies, Kanai and Schindler propose a comparative methodology to ascertain how and why investments in connectivity and strategic industries do not unequivocally jumpstart inclusive territorial development and may instead result in social and environmental precariousness on the margins of large-scale infrastructure schemes. As the paper shows, this is the case in Colombia's expanding port complex of Buenaventura and its surrounding urban and rural areas, a region where local communities are increasingly mobilised against a model of development that continues oppressing them even after armed conflict has been officially resolved.
Kanai comments "I had the chance to witness first-hand the brave and innovative work that people in Buenaventura are doing through my participation in the Improbable Dialogues project." Improbable Dialogues, an interdisciplinary project that the University of Sheffield has been carrying out in collaboration with Javeriana University, was awarded the 2021 ESRC Outstanding Societal Impact Prize.