Dr Jeremy Ely
NERC Independent Research Fellow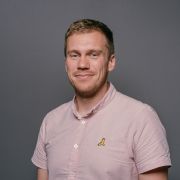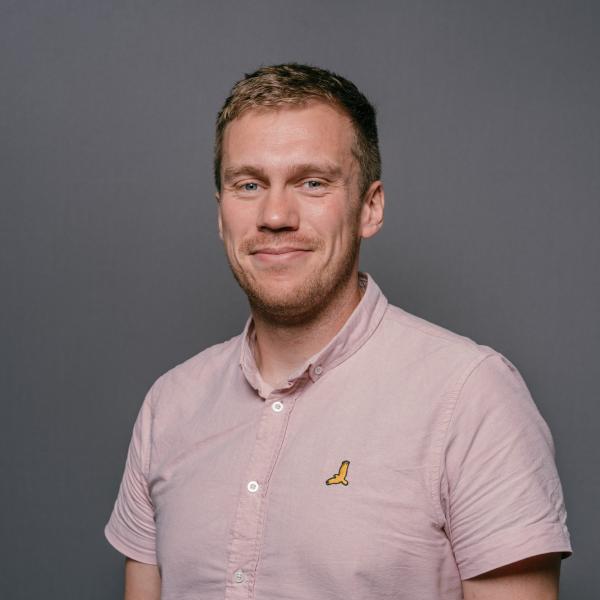 j.ely@sheffield.ac.uk
+44 114 222 7994
222 7994, Geography and Planning Building
Full contact details
Dr Jeremy Ely
Department of Geography
222 7994
Geography and Planning Building
Winter Street
Sheffield
S3 7ND

Profile

Jeremy Ely obtained his BSc in Geography from the University of Sheffield in 2011, where he stayed to undertake his PhD titled "Flow Signatures on the Bed and the Surface of Ice sheets." He was employed on the BRITICE-CHRONO project as a research associate in ice sheet modelling and data interaction. Jeremy is now a NERC Independent Research Fellow.
Research interests

Glacial Geomorphology

I am interested in the formation of subglacial bedforms, the landforms which are produced at the sole of a glacier or ice sheet. My research led to the confirmation of a long held (40 year!) hypothesis that subglacial bedforms belong to a morphological continuum. I have also dug holes into subglacial bedforms, and flown UAVs over them in order to work out how they form. I am also interested in the formation of meltwater related landforms.

Palaeo-ice sheets

The action of the ice sheets which existed during the last ice age can be deciphered from the landforms and sediments they left behind. I am currently employed on BRITICE-CHRONO, where my job is to make numerical ice sheet models interact with data pertaining to the last ice sheet to cover Britain and Ireland. I am also interested in the glaciation of Alaska.

Ice Sheet Surfaces

The surfaces of ice sheets display many features which can tell us about the nature and history of ice flow. My research uses extensive mapping of the surface of Antarctica, combined with geophysical data of ice sheet conditions, in order to understand how these beautiful ice-scapes form.

Supra-glacial hydrology of Antarctica

I was part of the team which discovered the widespread occurrence of meltwater streams on the surface of Antarctica. This surprising discovery has large implications for the future of the ice sheets in Antarctica. Future work will help understand how these systems evolve, and the impact they have on ice sheet dynamics.
Publications

Journal articles

Book reviews

Software / Code

Datasets

Other

Preprints
Grants

Principal Investigator: NERC Independent Research Fellowship. "A novel approach to constraining ice sheet models with glacial geomorphology." £589,660.
Principal Investigator: European Space Agency Category-1 proposal, "The drainage of meltwater across Shackleton Glacier, Antarctica". 2017.
Principal investigator: TanDEM-X Scientific Access to data grant. 2017.
Principal Investigator: SURE Scheme award, 2015: "The Pattern of Ice Sheet Dynamics and Retreat in Alaska." Awarded Value: £1080.
Principal Investigator: INTERACT Transnational Access Award, 2014: "Flute Morphometry from Photogrammetry (FluMP)." Awarded Value: €8,700, plus 36 field person days.
Co-Investigator: NERC-GEF Loan, 2014: "Insights on the formation of glacial bedforms and ice-bed interaction using fluting field morphometrics, sedimentology and sediment thicknesses." Estimated value: £2,800.
CliC travel support, 2014: £500.
Teaching interests

I have a diverse range of teaching experience, spanning over 5 years and have taught inside the lecture theaters, classrooms, labs and on field classes.
Teaching activities

I currently teach on the following modules:

GEO6669: Polar and Alpine Change Research Project
GEO388: Glacial Environments
GEO117: New Horizons
Professional activities and memberships

Dick Chorley Medal and Prize for Postgraduate Research, British Society for Geomorphology, 2016.

John Glen award for best student poster, International Glaciological Society British Branch meeting, 2012.