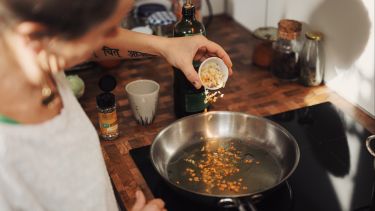 If you or someone in your household has reduced their consumption of animal products (meat, fish, dairy, eggs, etc.) or stopped eating them altogether, then we would encourage you to take part in the research and help us learn more about transitions to plant-based eating.
This includes people at all stages of changing their diet, from those just starting to cut down on meat to longstanding vegetarians and vegans, and everything in between. We want to include people from all walks of life, including different ages, genders, communities and cultures, and with a range of different motivations and experiences.
If you would like to get involved then the first step is to complete our short online survey. At the end of the survey you will be given the option to register your interest in participating further, by taking part in more in-depth research.
If you would like to know more or have any questions then please contact the lead researcher, Dr Mike Foden.