Degree with a Year Abroad
We provide you with the opportunity to spend a year studying Geography or Environmental Science at one of our international partner universities.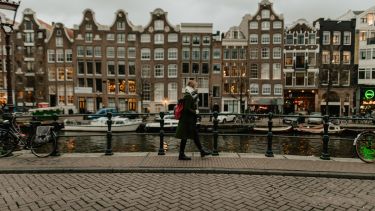 By switching to a 'Degree with a Year Abroad', you will study in Sheffield for your first and second years before studying abroad in the third year of your degree. You then return to Sheffield to complete your fourth and final year.
The successful completion of a 'Degree with a Year Abroad' will change your degree title to recognise this, for example 'BA Geography with a Year Abroad'.
We currently have excellent links with universities in North America, Australia, Europe and Asia. You will get the opportunity to study for one year in one of the following locations*:
Australia
USA
New Zealand
Hong Kong
Canada
Singapore
South Korea
Czech Republic
Finland
The Netherlands
*Due to ongoing reviews locations and institutions may vary year-to-year.
Discover more about the university's year abroad options
After a year of exploring and experiencing life in another country, you return to Sheffield for your final year with study and life skills that will enhance your CV.
Rather than applying through UCAS, you can transfer onto this degree in your first year at Sheffield.
A 'Degree with a Year Abroad' is open to BA Geography, BSc Geography and BSc Environmental Science students.
Fees
Students undertaking a year abroad pay a substantially reduced fee.
Study with us
Join an international community of geographers and help tackle the biggest issues in our changing world.
Explore the University
Discover why Sheffield is the right choice for you at one of our open days or events.