Academic and English language entry requirements for inbound students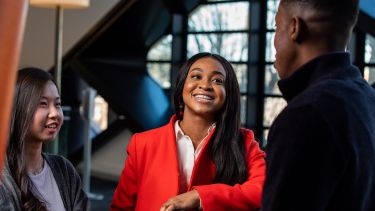 Academic requirements
To be considered, you must be a registered student at a university or college. We require you to have the equivalent of a UK 2:1 average. This is can be a B average, GPA of 3.0/4.0 or 5.0/7.0, or 60/100, etc. You are not required to translate your grades into UK or University of Sheffield marks.
If you do not have the necessary grades, you won't be automatically rejected. Departments can use their discretion but there must be good reasons for your lower grades.
English language requirements
If you are not from an English speaking country you will be required to provide evidence of your English language proficiency to the University of Sheffield, regardless of your application route (exchange student or direct enrolment). The evidence is required for immigration purposes at least 3 months before your arrival. You should submit evidence of your English language proficiency with your other supporting documents when you submit your application.  
Departmental English language requirements
Each of our academic departments at Sheffield have individual English language requirements. If you are studying in more than one department, you must meet the score for each department. 
Acceptable English language qualifications
Undergraduate (Bachelor) students: Accepted English Language Tests
Postgraduate (Masters) study: Accepted English Language Tests
Important:
You are expected to meet the minimum scores in each component (that is: reading, writing, listening and speaking) as well as the overall score
We do not accept internal or institutional English language tests, and we do not accept MyBest TOEFL scores.
International students at English speaking universities
If you were previously educated in a non-English speaking country and now study in an institution where the language of instruction and assessment is in English (for example a Chinese national studying at an Australian university) then you need to request an additional reference from your university which confirms you are taught in English and your current level of English in addition to sending a copy of your latest English language qualification.
You can email globalopps@sheffield.ac.uk to check if you are unsure what you are required to submit as proof of English language proficiency with your application.
Study in the English Language Teaching Centre (ELTC)
If you want to study in the ELTC to raise your level of English through a pre-sessional English programme during the summer or your first semester, you must hold an IELTS for UKVI certificate. No other English language certificate can be accepted for a pre-sessional English course due to UK visa regulations. You can see the list of approved IELTS for UKVI test centres here.
A world top-100 university
We're a world top-100 university renowned for the excellence, impact and distinctiveness of our research-led learning and teaching.