Scholarships for non-European destinations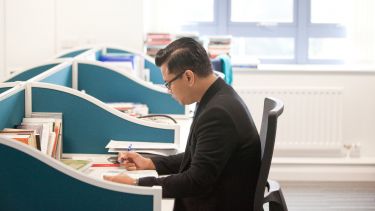 Study abroad scholarships
We are excited to announce we have 33 scholarships of £2,000 on offer to students going on year or semesters outside Europe, with 6 of the awards generously supported by alumni donations.
In order to be considered for the scholarships, you must be in receipt of a University of Sheffield Bursary.
If you are eligible, you will automatically be contacted via email by the Financial Support Team to apply for the scholarship. This will be in February/March shortly after you have been selected for a place on Study Abroad.
Successful students will be invited to a Scholarship Awards ceremony to celebrate the award.
External scholarships & awards
There are some external scholarships and awards available for students on the Study Abroad programme. Below are some of the scholarships we are aware of, but there are others and it is worth checking if your host institution offers any funding and if it is competitive and you need to apply for it.
You must have a place on the University of Sheffield Study Abroad Programme in order to apply for any of these scholarships.
The BUTEX Scholarship
BUTEX (British Transnational Exchange Association) offers scholarships worth £500.
To be eligible to apply you must have been offered a place as a study abroad or exchange student for the academic year. The entry options are to submit a poster by uploading it, or to submit an essay on a topic BUTEX has chosen. It is highly recommended you enter a poster.
Deadline: mid-June (see website)
---
The DUO-Singapore Exchange Fellowship Award
National University of Singapore and Nanyang Technological University
The award is based on merit and a student will be awarded a maximum of 4,000 Euros which covers airfare, accommodation and living expenses.
Deadline: Early March (see website)
---
The JASSO Scholarship
This scholarship is provided by the Japan Student Services Organisation (JASSO) to privately financed international students with excellent academic performance and character who are experiencing financial difficulties in pursuing their studies in Japan.
---
Travel grant
You may be able to claim a retrospective travel grant from Student Finance England following your period abroad. Read more about the travel grant.
A world-class university – a unique student experience
Sheffield is a research university with a global reputation for excellence. We're a member of the Russell Group: one of the 24 leading UK universities for research and teaching.