History essay competition
The Department of History is proud to sponsor a Y12/L6 History essay prize competition.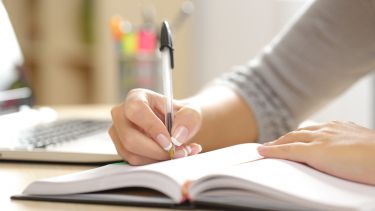 The competition is open to Year 12 or Lower Sixth students from schools and colleges anywhere in the UK (a maximum of two applicants per school/college per year).
There is a prize of £50 for the winning essay, and two runner-up essays will receive commendations.
The essays, of up to 1,500 words, must be on topics from the list provided in our essay titles and critera (PDF, 92kB).
The intention behind the prize is:
to give A-level History students an opportunity to write about a topic that interests them
to encourage them to develop independent study skills
to provide schools and colleges with a 'stretch and challenge' exercise for their most talented students
to recognise the talents of aspiring History students
Please note that we are unable to provide feedback on unsuccessful entries. Entrants must be in Y12 or Lower 6th, and be studying A-level History or equivalent.
How to apply
This competition is now closed. 2020-21 competition information will be published in late 2020. 
No more than two applications can be received per school and college, so you should speak to your teacher before submission.
Submissions should be emailed to history.schools@sheffield.ac.uk with the subject "Essay Prize".
Submissions must include a completed cover sheet and you should copy your teacher into the email.
Your essay must not be on a topic that you have studied in the year you apply.
Downloads
If you have any questions, or issues, please get in touch with us at history.schools@sheffield.ac.uk.
A world-class university – a unique student experience
Sheffield is a research university with a global reputation for excellence. We're a member of the Russell Group: one of the 24 leading UK universities for research and teaching.