History essay competition
***Please note that entries for the essay competition for 2021 have now closed, the deadline for entries was Thursday 29th April 2021.*** 

The Department of History is proud to sponsor a Y12/L6 History essay prize competition.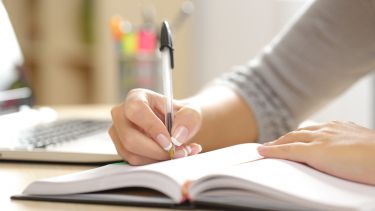 ***Please note the deadline for entries into this year's essay competition has now passed, and we will therefore be unable to accept any more entries. We will be contacting all entrants by the end of May 2021 with the results of the competition.***
Our essay competition is open to Year 12 or Lower Sixth history students from schools and colleges anywhere in the UK.
There is a prize of £50 for the winning essay, and two runner-up essays will receive commendations.
The intention behind the prize is:
to give History A Level students an opportunity to write about a topic that interests them
to encourage them to develop independent study skills
to provide schools and colleges with a 'stretch and challenge' exercise for their most talented students
to recognise the talents of aspiring history students
Essays must be on topics in our essay question title list.
Please read the full criteria below.
Submission criteria

essays should be no more than 1500 words in length, including footnotes but excluding any bibliography
essays must be on a topic chosen from the essay question title list below
essays must not be on a topic that entrants have studied in the year they are applying to the competition
entrants must be in Y12 or Lower 6th and must be studying A Level History, or equivalent
a maximum of two applications per school/college per year are permitted

Assessment criteria

The assessors will be looking for essays that:  

provide a broad historical context 
show awareness of the changes in historiography 
use a range of sources (primary and/or secondary) 
are analytical, not descriptive 
are written in clear, continuous prose, correctly spelled and punctuated
demonstrate an understanding of differing interpretations of history and reach a substantiated conclusion. 

Essay question titles 2020-21

How 'Roman' was the Roman Empire? 
Was Alfred the Great great? 
How complete was the Norman Conquest? 
Were the Vikings primarily traders or raiders? 
How central were religious imperatives in the Spanish Conquest? 
How important is it to reframe the English Civil War as a war of three kingdoms? 
Why did England become involved in the Atlantic slave-trade during the seventeenth century? 
Can historians ever truly understand the experiences and perspectives of enslaved African Americans? 
Does childhood have a history? 
'The most important consequences of the French Revolution were in Haiti'. Discuss. 
Was the First World War the first 'global' conflict? 
Did women have a political voice in Britain before 1918? 
Has German history followed a 'special path' (sonderweg)? 
Is it fair to call Stalin a 'new tsar'? 
Should historians extend the chronological boundaries of the American Civil Rights Movement beyond the 1950s and the 60s? 
Did Mao Zedong lay the foundation for China's rapid development?
Did 1960s Britain experience a cultural revolution?
'South African apartheid was ended not by the decisions of a few great men, but by the actions of ordinary people.' Do you agree with this interpretation? 
Why did all the 'insane asylums' close in Britain? 
What can historians learn from the humour of past societies?
How to apply - ***Please note that entries for 2021 have now closed.*** 
Deadline 2020-21: 5pm, Thursday 29 April 2021 -
No more than two applications can be received per school and college, so you should speak to your teacher before submission.
Submissions should be emailed to history.schools@sheffield.ac.uk with the subject "Essay Prize".
Submissions must include a completed cover sheet and you should copy your teacher into the email.
Downloads
If you have any questions, or issues, please get in touch with us at history.schools@sheffield.ac.uk.
Please note that we are unfortunately unable to provide feedback on unsuccessful entries. 
A world-class university – a unique student experience
Sheffield is a research university with a global reputation for excellence. We're a member of the Russell Group: one of the 24 leading UK universities for research and teaching.