Food, Identity and Belonging - The Sheffield Wheat Experiment & University of Sheffield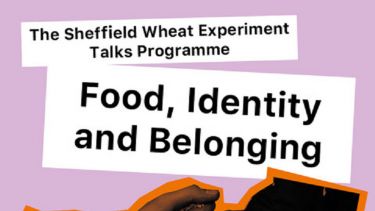 Firth Court Council Room, The University of Sheffield, Western Bank, Sheffield, S10 2TN
---
Description
Mike Braddick and Mabel Winter will be talking about Mike's AHRC project on 'The politics of the English grain trade, 1315-1815'  at an event organised with the Sheffield Wheat Experiment on 22 April in Firth Court: Mike will speak about the project as a whole and Mabel will speak about Millers, morals and markets. Paul Halstead, from the Archaeology department, will be there, talking about food, identity and belonging in Greece and so will Toby Hyam, from the Wheat Experiment.
All welcome!
Events at the University
Browse upcoming public lectures, exhibitions, family events, concerts, shows and festivals across the University.