Gender & History Annual Lecture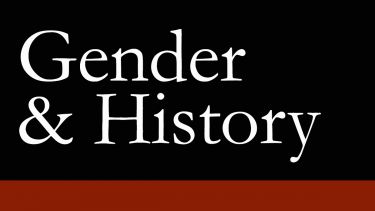 ---
Description
The annual Gender & History lecture will be going ahead, virtually, on 10 June at 4:15pm. 
Dr Nimisha Barton will be giving the lecture on 'Pushing the Boundaries in Gender and History: On Scholarship, Imagination, and A Community for All'
Over the years, we've witnessed a veritable explosion of scholarship on gender and sexuality in the field of history. Building on decades of research by our feminist forebears, scholars today are asking exciting new questions about everything from intimacy and affect, bondage and the flesh, reproduction and the body to colonial law and governance, citizenship and belonging, and the fates and futures of transnational liberation movements led by women of colour, especially Black women. Methodologically, the last several years have also brought us projects written by scholars who dare to challenge standard orthodoxies in the field about how we "do history", deliberately blending fact, fiction, and fantasy to tell novel, even speculative history. These approaches, methodologies, and sources have profoundly influenced my own scholarship on gender, sexuality, immigration, reproduction, and citizenship in modern France. Indeed, they have very likely influenced a great many of us. What prompted these transformations? How do we make sense of such a vibrant, dynamic, and interdisciplinary field? In addition to discussing recent developments in gender and sexuality in history, we will consider when, how, and why we do – and don't – support the contributions of all voices – and with what consequence. What practices might we engage in to ensure that we continue to ask bold new questions, to enrich our scholarly communities, and to ultimately push the boundaries of what we once thought possible?
Events at the University
Browse upcoming public lectures, exhibitions, family events, concerts, shows and festivals across the University.