Joint MIHG-CoMo Event - Wednesday 11 May, 2022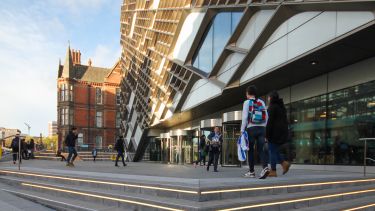 ---
Description
The Modern International History Group, a postgraduate-led forum in the University of Sheffield's History Department, and the Centre for Contemporary and Modern History are delighted to welcome Ishudhi Rawat for a hybrid (in person and online) talk on Wednesday 11 May at 4.15pm. Ishudhi will be presenting findings from her PhD research, in a paper entitled: Transcultural Memory: A Study into the Narratives of the Indian Legion in Germany (1941-1945).
The talk will be held in the Diamond, Lecture Theatre 2, and online via the following link: https://eu.bbcollab.com/guest/0b50d9ebc3474e43bfc5d21360d3fcaf (the virtual room will be open from 4pm). 
The paper will be followed by a Q+A session. See below for an abstract of the paper and more information about the speaker. 
All are welcome, and we hope to see as many of you there as possible! 
In-person attendees are warmly invited to join us after the event at the Red Deer. For more information, please email Rory Hanna at r.hanna@sheffield.ac.uk.
Abstract:
Transcultural Memory: A Study into the Narratives of the Indian Legion in Germany (1941-1945).
Developments in memory studies show that memory can no longer be confined to the national paradigm, but instead should be explored in a range of other ways, e.g., through religion, ideology, politics, language, and culture. Through the prism of transcultural memory, this project explores the case of the Indian Legion (Azad Hind Fauj) in Germany. The Legion volunteers were unique, as they first fought with the Allies against the Germans and later with the Axis powers against the British. What were the emotional responses of these soldiers in fighting first for the British and then for the Germans? When these soldiers travelled from one place to another, had social interactions with Europeans, and exchanged their memories with those living back home, they facilitated what Astrid Erll calls the '"travels" of memory' (Erll, 2011). This research looks at the mnemonic artefacts (diaries, letters, newspapers, journals, radio broadcast recordings, videos, and pictures) of the Indian Legion's soldiers to understand how (cultural) memory exceeds national, geographical, and socio-cultural boundaries to express the complex experiences of migration, transculturality, and war.
 
Ishudhi Rawat is a first-year PhD student at the Department of German, University of Bristol. She received her BA and MA degrees from the University of Delhi and an MPhil in European, Latin American and Comparative Literatures and Cultures from the University of Cambridge. She is interested in modern German literature and culture and is familiar with nineteenth- and twentieth-century German-speaking fiction and philosophy. Her areas of specialisation are critical theory, memory studies, postcolonial studies, and postmigrant theatre in Germany.
---
Location
53.381445650264, -1.4818103257308
Events at the University
Browse upcoming public lectures, exhibitions, family events, concerts, shows and festivals across the University.