MIHG - The Colonial Way of War Seminar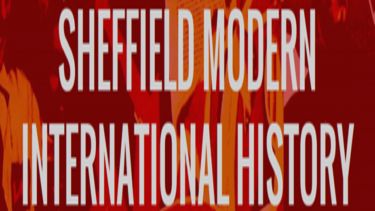 ---
Description
The Modern International History Group is back with a seminar paper on transnational colonial history. Tom Menger (University of Cologne), will present findings from his soon-to-be-completed doctoral thesis, in a talk entitled 'The Colonial Way of War – Understanding fin-de-siècle colonial warfare in the British, German and Dutch Empires as a transimperial phenomenon'. The presentation will be followed by a Q+A session, you can find the link to the seminar here.
Abstract: In this paper, I present some of the main results of my doctoral research on fin-de-siècle colonial wars of the British, German and Dutch Empires. In particular, I will engage with some of the theories of national exceptionalism that continue to influence thinking on extreme violence in colonial warfare, such as the assumption of a special British moderation in colonial warfare or a supposed specifically German 'genocidal disposition' or 'military culture'. While these national particularities have been challenged before, challenges have so far remained within a national framework. In contrast, I adopt an explicitly transnational and transimperial approach, starting from a broad empirical base in the form of an international corpus of contemporary military manuals, as well as five case studies from three different empires. My research not only emphasises the essential similarity in the violence of colonial warfare across the different empires, but also locates it within a specific transimperial body of knowledge. Finally, I also discuss to what extent this similarity in thought and practice can be explained by transimperial knowledge transfers.
About the speaker: Tom Menger is a PhD researcher at the University of Cologne. Tom graduated at the University of Amsterdam with bachelor's degrees in European Studies and History, followed by a Research Masters in History in 2016. His master's thesis, 'The origins of colonial violence: The perpetrator's view. A study on colonial soldiers and their ego-documents in German East Africa, 1890-1908' was awarded the Otto von der Gablentz Thesis Prize in 2017. His doctoral research has included a fellowship at the Leibniz Institute of European History in Mainz, and a twelve-month stint as an associate researcher at Queen Mary University of London.
Events at the University
Browse upcoming public lectures, exhibitions, family events, concerts, shows and festivals across the University.