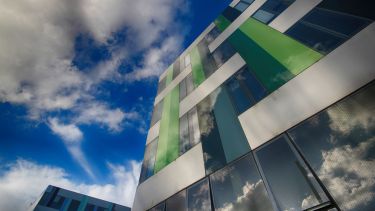 If you are interested in attending, please complete the sign-up form by Wednesday 15th July. We will be in contact nearer to the time to share the link to the session.
---
Description
The annual PGR Colloquium will be held online through Blackboard Collaborate on Friday 17th July. 
We are excited to now be able to share our programme for the day, which will run from 9:30am to 16:30pm, followed by drinks. It looks set to be a very interesting session!
If you have any questions, please contact Kate McAllister: camcallister1@sheffield.ac.uk
We hope to see you on the 17th! 
All the very best,
Kate and Joe
PG Forum Social Secretaries
---
Online PG Colloquium, Friday 17th July 2020, 9:30-16:30
History Department, University of Sheffield

9:30-10:00, Arrival and opening remarks
10:00-11:00, Panel 1: Recovering Women's History
Alex Traves, 'Genealogy and Royal Women in Early Medieval England'
Cath Kennedy, 'Where are the Bible Heroines? Women and Narrative in an example of the Child Temperance Press'
11:00-11:30: Break
11:30-13:00, Panel 2: Histories of Narrative and Experience
Izzy Carter, 'Narrative, identity, and oral history: reconstructing the lived experience of prominent multi-storey council housing in post-war England'
Joe Tryner, 'One wished it boiled and another roast': The Florentine Family and its Politics, 1494-1512'
Kate McAllister, 'From defect to maladjustment: tracing the changing medical narratives of antisocial behaviour in Britain through cases of Encephalitis Lethargica, c.1922-1926'
13:00-14:00, Lunch
14:00-15:00, Panel 3: Student Activism in Transnational Perspective
Rory Hanna, 'Student Protest and Activism in West Germany, 1949-1967: Changing Values and Political Conflict in the early Federal Republic'
Hallam Roffey, '"Freewheelin' to Ban-Happy"?: Students, No-Platforming and the Free Speech Wars on Campus'
15:00-15:30, Break
15:30-16:30, Panel 4: Borders, Regionalism and Politics
Joel Baker, 'Imagining an 'anti-political' society: The Hydrographic Confederation of the Ebro under Primo de Rivera, 1926-1930'
Dan Royle, 'Peripherality in 1848'
16:30, Closing remarks and drinks
Events at the University
Browse upcoming public lectures, exhibitions, family events, concerts, shows and festivals across the University.