History resources for schools
Welcome to the Department of History's resources for teachers. Here you will find a huge number of topics and resources which highlight the range of expertise found in the department.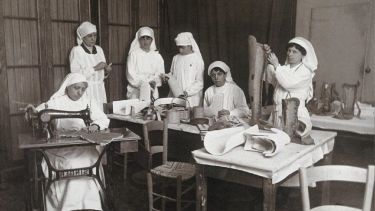 We start in Rome in late antiquity and move through time and place, covering topics including the Aztecs, the English revolution, enslavement, the Russian revolutions, Facism, and anti-apartheid movement. Our resources are organized chronologically, with a separate section more focused on the study of history itself. It corresponds to the curricula as closely as possible and includes not only written blog posts but also a range of audio, video, and material for places like History Extra, History Today, and the Historical Association. We hope this resource becomes a place that teachers can come for information on the historical periods they are teaching, while including resources to introduce different topics like disability history, LGBTQIA history, gender history, and history from below.
---
---
The study of history 
---
You can read blog posts on a wide-range of topics over at History Matters, organised here by period, place, and theme: 
A world-class university – a unique student experience
Sheffield is a research university with a global reputation for excellence. We're a member of the Russell Group: one of the 24 leading UK universities for research and teaching.