Digital societies research group
Exploring developments in digital data, information and knowledge within socio-cultural and political-economic contexts and their implications for social justice.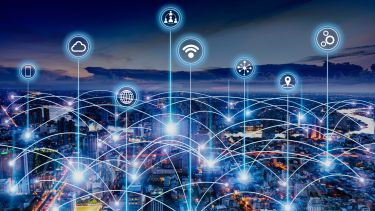 ---
We explore critically developments in digital data, information and knowledge, how they are constituted within wider socio-cultural and political economic contexts and the implications for social justice.
As a group, we engage with the production and role of data and information in contemporary issues such as social activism, citizen creativity, scholarly innovation, learning and algorithmic processes. We offer critical reflection on the possibilities and politics of studying society through "big data", including data from social media, health information systems or self-tracking. We participate in the growing field of Research on Research
We develop theoretically informed and methodologically innovative research on data, information and knowledge in digital societies. We draw on diverse theoretical influences including practice theory, innovation diffusion theory, social informatics, critical political economy and assemblage theory.
We are involved in projects using a range of quantitative and qualitative methodologies including data mining, co-production, (digital) ethnography and visual research methods.
We are an outward-looking group, keen to develop further our high impact collaborations with organisations and practitioners outside academia, as well as to forge creative interdisciplinary connections with other researchers.
Within Sheffield we are part of the Faculty of Social Sciences Digital Society Network.
We are also members as a group of the Association of Internet Researchers.
Key research interests
The political economic, social and cultural aspects of 'big' and open data, with a current focus on social media, health and research data
Socio-material dynamics of data journeys and data friction
Crowd labour issues in data annotation
Cultures of data science practice, particularly their affective aspects
Bias and transparency in algorithmic systems
Citizen engagement in smart cities
Social activism and citizen creativity in networked publics, historical weather data rescue and web-archiving
The changing nature and role of scholarship in contemporary society, particularly discourses, practices and policies around scholarly communication and openness, in the context of research on research
The use of social media to crowdsource information during human-made and natural disasters
The impact of social media on well-being
The use of digital media for the purposes of sousveillance (inverse surveillance) during civil unrest
Self tracking citizen cultures and issues around privacy, preservation etc
---
See details of our projects below.
Study of competencies for bibliometrics
CascEff
Monitoring the transition to open access
A photo a day! Narratives of well-being in 365 projects
Mapping the academic library of the future
RDMRose
Wicked ways in research data management
---
Click any of the names to view their contact details.
Academic staff
PhD researchers
---
Members of the group have been involved in a number of national and international initiatives including advising policymakers and inputting into expert fora.
Other activities have included consultancy for commercial and public organisations, and media contributions. Recent examples of such activities include working with Parliamentary select committees, involvement in drafting national policy documentation, and working with local authorities.
We have worked with organisations including WEF, UN, Food Standards Agency, the Russell Group, and the Joint Information Systems Committee (JISC).
We have also made contributions to wider public engagement including media contributions to BBC radio programmes, TED and The Guardian newspaper, and organising public events as part of Festival of the Mind and the ESRC Festival of Social Science.
---
Research carried out within this group is funded by a wide range of organisations
European Commission Horizon 2020 and Seventh Framework Programme (FP7)
Arts and Humanities Research Council (AHRC)
Economic and Social Research Council (ESRC)
Engineering and Physical Sciences Research Council (EPSRC)
Joint Information Systems Committee (JISC)
Universities UK
Knowledge Exchange
SCONUL
A world top-100 university
We're a world top-100 university renowned for the excellence, impact and distinctiveness of our research-led learning and teaching.