Digital societies research group
Exploring developments in digital data, information and knowledge within socio-cultural and political-economic contexts and their implications for social justice.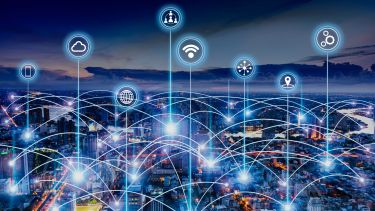 On
Patterns in Practice: cultures of data mining in science, education and the arts
VOICES: The Value of Openness, Inclusion, Communication, and Engagement for Science in a post-pandemic world
Living with Data: knowledge, experiences and perceptions of data practices
---
We explore from a critical perspective developments in digital data, information and knowledge, how they are constituted within wider socio-cultural and political economic contexts and the implications for social justice.
As a group, we engage with the production, role and implications of data and information in contemporary issues such as citizen creativity, scholarly innovation, learning, scientific innovation and public health. We offer critical reflection on the possibilities and politics of studying society through "big data", including data from social media, health information systems or self-tracking. We participate in the growing field of Research on Research
We develop theoretically informed and methodologically innovative research on data, information and knowledge in digital societies. We draw on diverse theoretical influences including practice theory, innovation diffusion theory, social informatics, and critical data & algorithmic studies.
We are involved in projects using a range of quantitative and qualitative methodologies including data mining, co-production, (digital) ethnography and visual research methods.
We are an outward-looking group of researchers, keen to develop further our high impact collaborations with organisations and practitioners outside academia, as well as to forge creative interdisciplinary connections with other researchers.
Within Sheffield we are part of the Faculty of Social Sciences Digital Society Network.
We are also members as a group of the Association of Internet Researchers.
Key research interests
The socio-cultural and political economic aspects of data and algorithms with a current focus on education, scientific, cultural, health, climate and research data
Debates around the responsible application of AI in specific contexts, such as Higher Education and the work of information professionals
The changing nature and role of scholarship in contemporary society, particularly discourses, practices and policies around scholarly communication and openness, in the context of research on research
The relationship between data, information and well-being
Socio-material dynamics of data journeys and data friction
Cultures of data science practice, including values, beliefs and emotions
Self tracking citizen cultures and issues around privacy, preservation etc
---
See details of our projects below.
Contact: Dr Andrew Cox
Contacts: Dr Jo Bates, Dr Susan Oman, Dr Itzelle Medina-Perea
Contact: Professor Stephen Pinfield
Contacts: Dr Jo Bates, Dr Itzelle Medina-Perea
Contact: Dr Susan Oman
Who's Coding
Contact: Dr Kate Miltner
---
Click any of the names to view their contact details.
---
Academic staff
---
Research staff
---
PhD researchers
Hadley Beresford (SMI)
Chisenga Muyoya (Geography)
Members of the group have been involved in a number of national and international initiatives including advising policymakers and inputting into expert fora.
Other activities have included consultancy for commercial and public organisations, and media contributions. Recent examples of such activities include working with Parliamentary select committees, involvement in drafting national policy documentation, and working with local authorities.
We have worked with organisations including the Russell Group, Joint Information Systems Committee (JISC), BBC, Department for Work and Pensions, GlaxoSmithKline.
We have also made contributions to wider public engagement including media contributions to BBC radio programmes, the Conversation, Times Higher Education, LSE Impact blog, and organising public events as part of Festival of the Mind and the ESRC Festival of Social Science.
Impact case studies

Andrew Cox was awarded Information Manager of the year award in 2021 for his significant contribution to enhancing the value and impact of knowledge and information management in the workplace and across the LIS sector. Read more here.

Stephen Pinfield's research on Open Access was selected as a REF impact case study for the Information School's 2020 REF submission. Read more here. 

Susan Oman founded the Culture Data & Research Network (CDRN) following AHRC-funded research in and with the cultural sector (read an interview with Susan about this research and its outputs here). CDRN is a network of researchers and data practitioners in the cultural sector. CDRN aims to strengthen data skills and research practice within the sector by providing members with a forum to exchange experiences, share best practice, debate current issues and form new collaborative partnerships.
---
Research carried out within this group is funded by a wide range of organisations
European Commission Horizon 2020 and Seventh Framework Programme (FP7)
Arts and Humanities Research Council (AHRC)
Economic and Social Research Council (ESRC)
Engineering and Physical Sciences Research Council (EPSRC)
Joint Information Systems Committee (JISC)
Universities UK
Knowledge Exchange
SCONUL
Wellcome
Nuffield Foundation
HEIF
Society for Research into Higher Education
CILIP
A global reputation
Sheffield is a research university with a global reputation for excellence. We're a member of the Russell Group: one of the 24 leading UK universities for research and teaching.