David Kroto works on graphics, satirical illustrations, cards and book illustrations. He also works as part of Kroto Film and Design.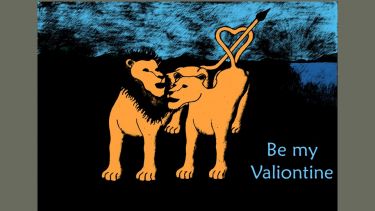 Off
Benjy and Bruno in Nanoland
Children's science book with David Kroto.
Download a Benjy and Bruno rhyme (PDF, 1.66MB).
A global reputation
Sheffield is a research university with a global reputation for excellence. We're a member of the Russell Group: one of the 24 leading UK universities for research and teaching.