Find out about your options to study French at the University of Sheffield.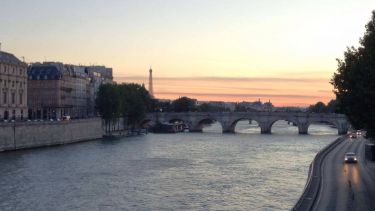 Teaching in French is provided by the School of Languages and Cultures (SLC) and the Modern Languages Teaching Centre (MLTC). There are a variety of options available to include French at both undergraduate and postgraduate level, as well as general modules available to all, and specialist modules for students studying STEM degrees with a language component.
Undergraduate study
Undergraduate degree combinations that include French are:
BA Modern Languages & Cultures

French language & culture with one other language & culture
French language & culture with two other languages & cultures

Dual honours (with a non-language subject)

French language & culture with a non-language subject
French languages & culture, a second language & culture, and a non-language subject
Free credits
If you have some experience of modern language learning, you can take French language & culture modules either as part of your degree (unrestricted modules) or alongside your degree (not-for-credit modules).
French Studies module information
Postgraduate study
The School of Languages and Cultures offers a wide range of masters courses which can include French as a language. You can also choose to study not-for-credit modules in French as an extra-curricular activity in addition to your studies.
Postgraduate research students can study French modules on a not-for-credit basis alongside their research. These may be included in your Doctoral Development Programme (DDP) portfolio if relevant to your doctoral research and/or career development.
---
General modules for all
The Modern Languages Teaching Centre provides general language modules in French. These are open to all students (for credits or not), members of staff, and members of the public. They aim to develop language competence and cultural knowledge for professional and recreational purposes through small group weekly classes and guided independent learning.
Specialist modules for STEM students
Students can study certain science, technology, engineering and mathematics degrees with a language or study in Europe. The Modern Languages Teaching Centre provides the languages component to these STEM degrees in French, Spanish, Italian and German.
A world top-100 university
We're a world top-100 university renowned for the excellence, impact and distinctiveness of our research-led learning and teaching.